Bukidnon, a province nestled in the heart of the Philippines, captivates travelers with its picturesque landscapes, cascading waterfalls, and vibrant cultural heritage. This enchanting destination remains relatively undiscovered, making it a hidden gem for adventurers seeking an authentic and off-the-beaten-path experience.
In this article, we invite you to explore the lesser-known tourist spots in Bukidnon, uncovering the natural wonders and cultural treasures that await you in this captivating province.
1. Dahilayan Adventure Park
Nestled amidst the lush mountains of Bukidnon, Dahilayan Adventure Park beckons thrill-seekers and nature enthusiasts alike. Get your adrenaline pumping as you zip-line through the breathtaking scenery, or challenge yourself to conquer the exhilarating drop of the Drop Zone. For those seeking a more leisurely experience, explore the park's serene forest trails, indulge in a picnic amidst the cool breeze, or simply savor the panoramic views of the surrounding countryside.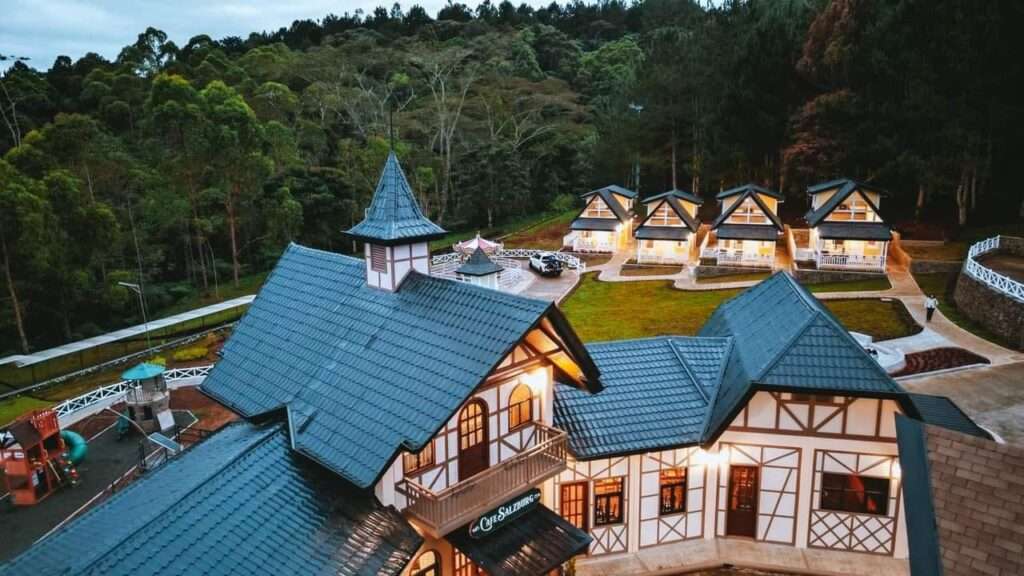 2. Lake Apo: A Mystical Charm Bukidnon Tourist Spot
Prepare to be captivated by the tranquil allure of Lake Apo, a hidden gem tucked away in the verdant landscapes of Bukidnon. As the country's deepest and cleanest inland body of water, this pristine lake invites you to unwind amidst its crystal-clear waters. Rent a kayak or canoe and navigate the peaceful surface, allowing the beauty of the surrounding mountains and the rich biodiversity of the lake to mesmerize you. Don't forget to take a dip in the refreshing waters, offering a rejuvenating experience that will leave you feeling invigorated.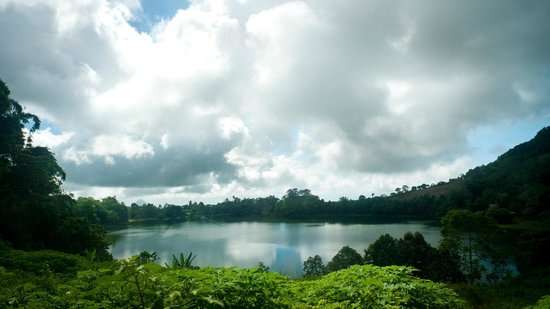 3. Kaamulan Grounds: This will Surely Awaken Your Senses
For an authentic cultural immersion, make your way to the Kaamulan Grounds, where the vibrant heritage of Bukidnon comes to life. This annual festival celebrates the province's seven indigenous tribes, showcasing their traditions, music, dances, and colorful costumes. Engage with the warm-hearted locals and witness age-old rituals, giving you a deeper understanding of the province's cultural tapestry. Take part in traditional games, sample local delicacies, and discover the rich folklore that weaves together the stories of the Bukidnon people.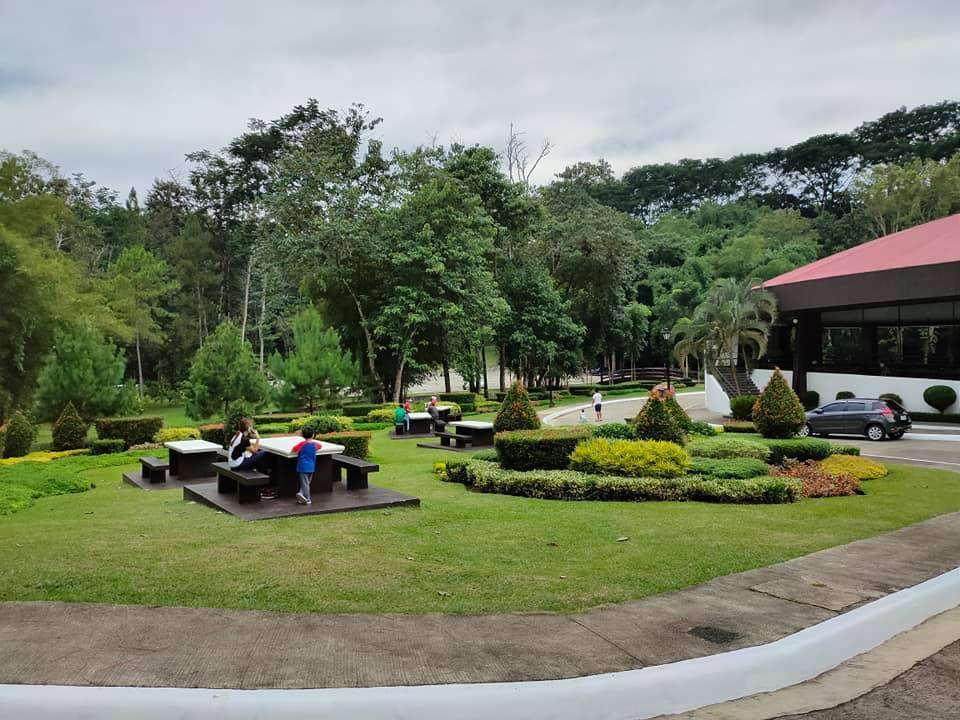 4. Lawis Grand Canyon
Lawis Grand Canyon is a pristine and expansive natural expanse devoid of any structures or vehicles for kilometers around. Instead, you'll be greeted by the captivating sight of the meandering Tagoloan River gracefully winding its way through untamed meadows and wooded plains.
This mesmerizing vista is truly captivating, as it showcases a striking contrast between the gently undulating plateaus and the gracefully curving slopes. The abundance of vibrant vegetation further enhances the allure of the scenery, ensuring that the view remains eternally captivating, never losing its charm.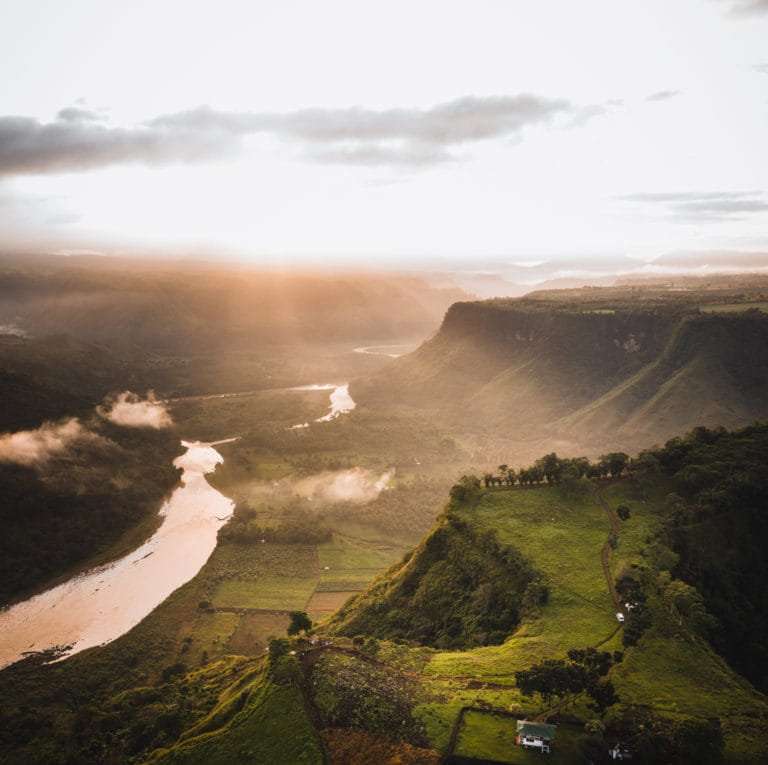 5. Alalum Falls: Find Solace in the Cascading Beauty of this body of water.
Tucked away in the town of Impasugong, Alalum Falls presents a breathtaking spectacle of cascading waters amidst lush greenery. Surrounded by towering trees and vibrant foliage, this hidden gem is a tranquil retreat from bustling city life. Take a dip in the cool, pristine waters or simply bask in the mesmerizing beauty of the falls as they plunge into a serene pool below. Don't forget to capture the moment and create lasting memories of this idyllic oasis.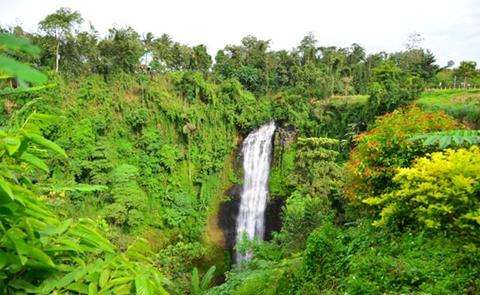 6. Camp Philips: Del Monte Pineapple Plantation
No visit to Bukidnon would be complete without a trip to the sprawling Del Monte Pineapple Plantation in Manolo Fortich. Witness the vast expanse of pineapple plantations that stretch as far as the eye can see, forming a vivid tapestry of vibrant green fields. Take a guided tour to learn about the cultivation and processing of pineapples, and even indulge in freshly harvested pineapple delights. Capture the picturesque landscape and savor the sweet aroma of this tropical fruit paradise.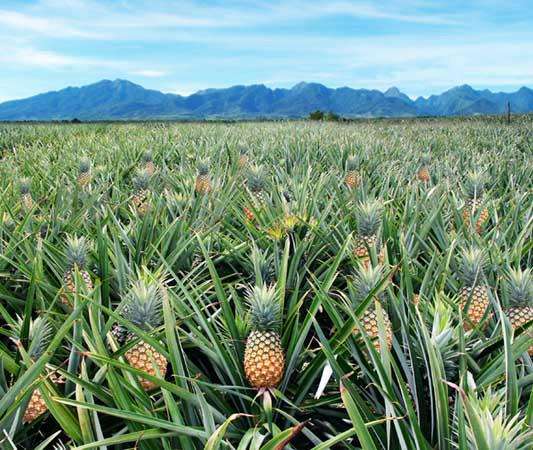 7. Abbey of Transfiguration Monastery: An Enchanting Beauty
Located in Malaybalay City, the Monastery of Transfiguration is a captivating spiritual sanctuary that exudes peace and serenity. Nestled on a hilltop amidst lush greenery, this architectural masterpiece blends modern and traditional elements, offering a tranquil space for reflection and contemplation. Explore the monastery's beautifully landscaped gardens, admire its intricate stained glass windows, and attend a prayer service to experience a profound sense of spirituality.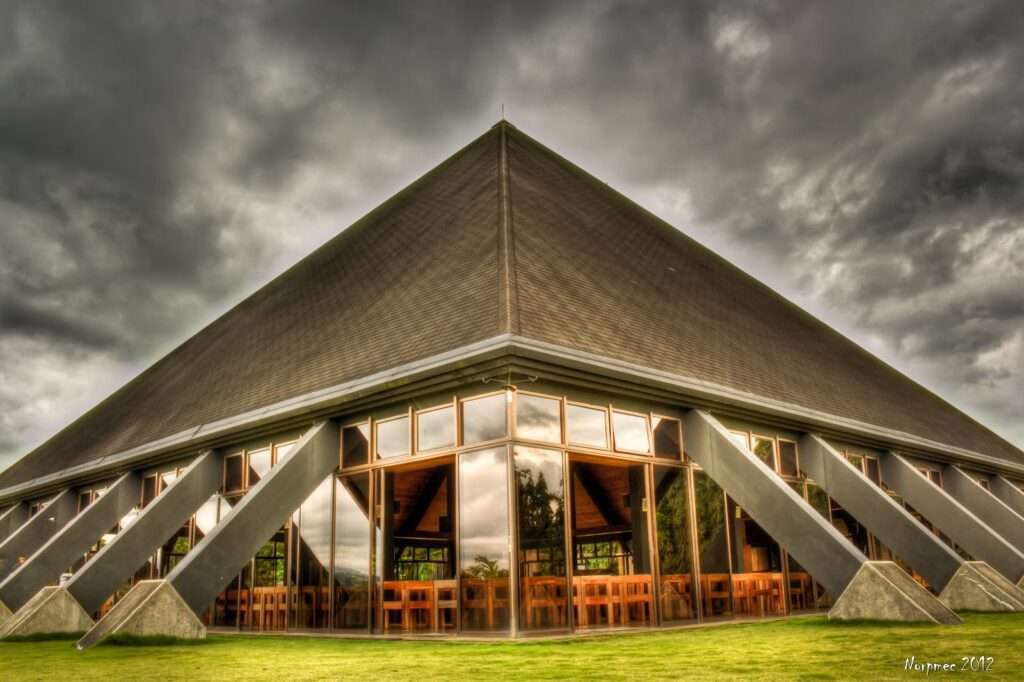 8. Kampo Juan Eco-Adventure Farm: Unwind and Restart your minds
For a unique farm experience, head to Kampo Juan Eco-Adventure Farm in Manolo Fortich. This vast agricultural haven showcases the harmony between nature and farming, inviting visitors to engage in various outdoor activities. Take a guided tour through the farm, try your hand at organic farming, indulge in a delightful farm-to-table dining experience, and partake in thrilling adventures such as horseback riding and zip-lining. Immerse yourself in the rustic charm of the countryside and embrace the tranquility of this eco-friendly haven.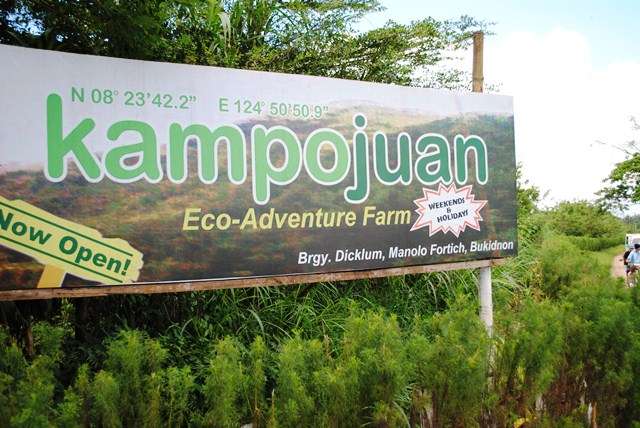 9. Mount Kitanglad Range Natural Park: Explore the Magnificent View
Nature enthusiasts and adventure seekers will find their paradise in the Mount Kitanglad Range Natural Park, a UNESCO World Heritage Site. Towering at over 2,899 meters, Mount Kitanglad is the fourth-highest peak in the Philippines and offers a challenging yet rewarding trek for avid hikers. Traverse through lush forests, encounter diverse flora and fauna, and marvel at breathtaking vistas along the way. The park is also home to the rare and majestic Philippine Eagle, making it a haven for birdwatchers and wildlife enthusiasts.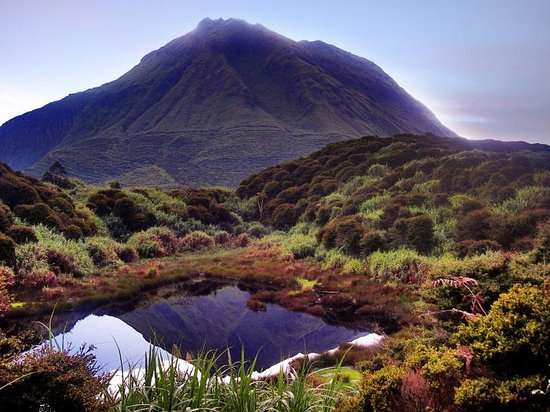 10. Musuan Peak Zoological and Botanical Garden: Step Back in Time in this museum
Transport yourself to prehistoric times at the Musuan Peak Zoological and Botanical Garden in Maramag. Explore the park's extensive collection of life-size dinosaur replicas, offering a fascinating glimpse into the world of these ancient creatures.
Stroll through the lush botanical gardens, featuring a diverse array of plant species, and encounter various animal exhibits showcasing the rich biodiversity of the region. This immersive experience is perfect for families and nature enthusiasts of all ages.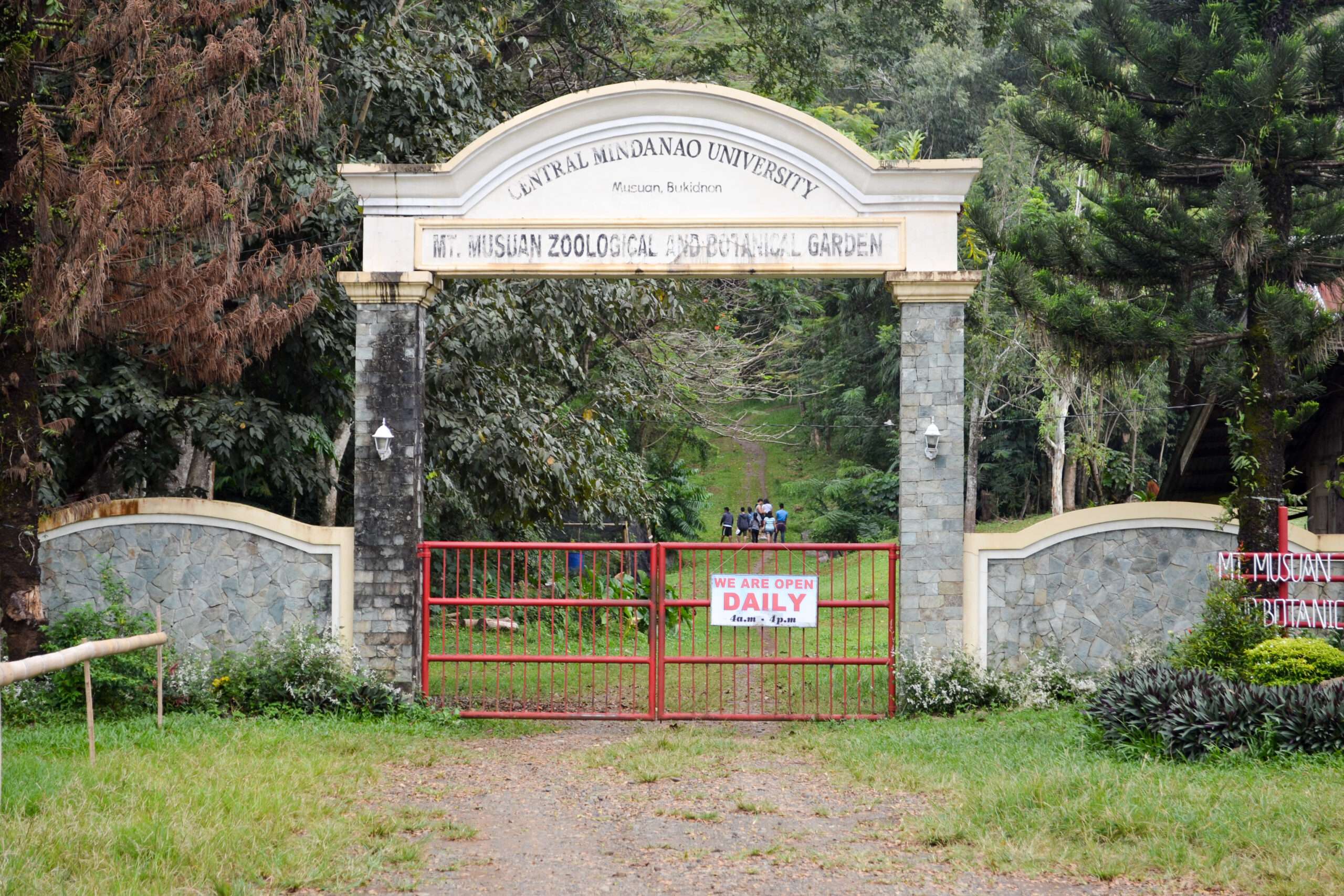 11. Mt. Capistrano: Nature's Splendor
Rising majestically in the town of Malaybalay, Mt. Capistrano is a limestone formation that lures hikers and nature lovers alike. Embark on a thrilling trek through lush forests and rocky terrains as you ascend to the summit. Marvel at the panoramic views of the surrounding landscapes, catch glimpses of vibrant bird species and savor the cool breeze that whispers through the mountain's crevices. Mt. Capistrano is a haven for adventure seekers and photographers seeking awe-inspiring vistas.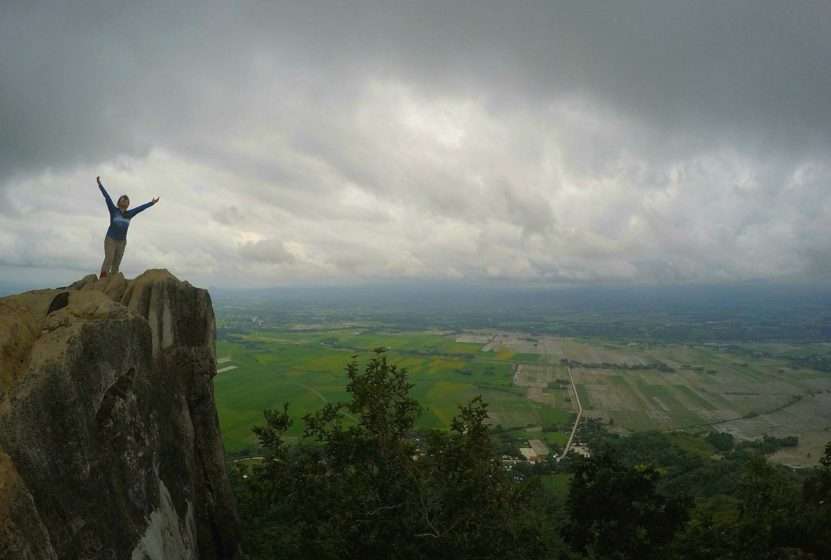 12. Alomah's Place: Chill and Relax
Nestled in Impalutao, Alomah's Place is a hidden gem that offers a serene retreat amidst nature's embrace. This eco-park boasts stunning gardens adorned with colorful flowers, tranquil ponds, and meandering streams. Take leisurely walks along the well-manicured pathways, relax in cozy huts, or meditate in the peaceful surroundings. Alomah's Place also features native-inspired cottages, allowing visitors to extend their stay and indulge in a serene and rejuvenating getaway.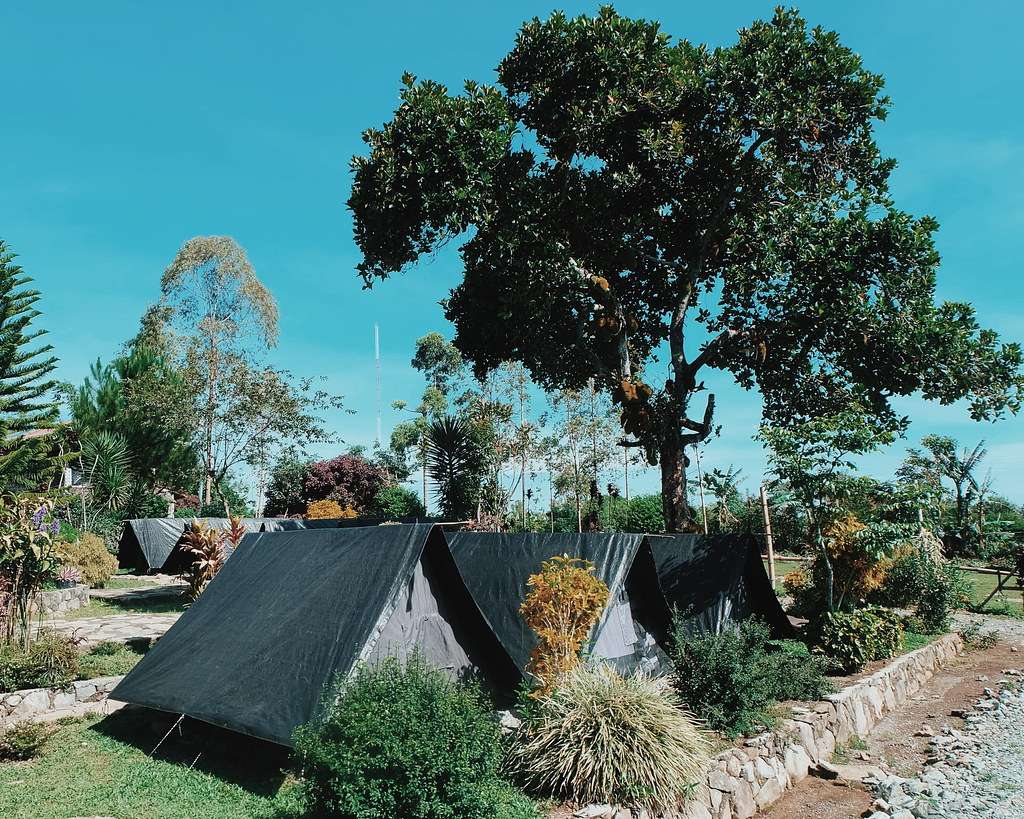 13.Dila Falls Eco Adventure Park: Experience the Thrills
Located in Kitaotao, the Dila Falls Eco Adventure Park is a haven for adventure enthusiasts. Get your adrenaline pumping as you take on thrilling activities such as rappelling down the cascading Dila Falls, traversing hanging bridges, and conquering challenging rock formations. Immerse yourself in the stunning natural surroundings, breathe in the crisp mountain air, and revel in the exhilarating experiences that await you at this adventure park.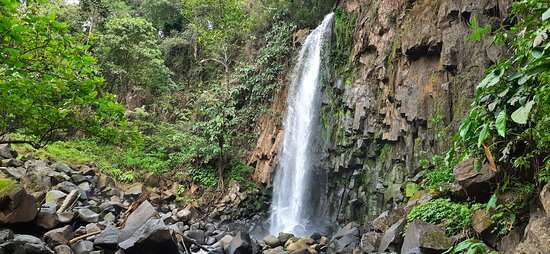 14. Overview Nature and Culture Park: Spectacular Serene
Situated in the town of Quezon, the Overview Nature and Culture Park offers panoramic views of Bukidnon's verdant landscapes and mountain ranges. Take a leisurely hike along the park's trails, leading you to vantage points where you can soak in the breathtaking scenery. The park also features replicas of traditional indigenous houses, showcasing the rich cultural heritage of the region. Enjoy a picnic amidst nature's splendor or simply unwind while appreciating the beauty that stretches out before you.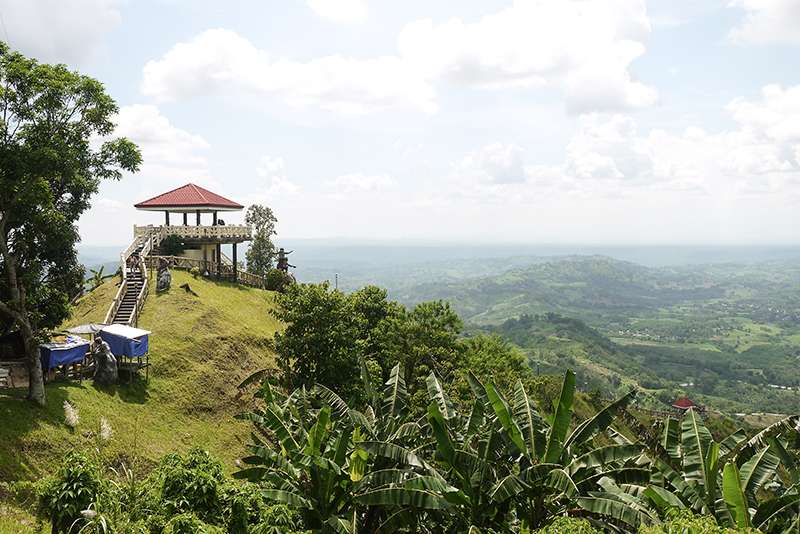 15. Mount Kalatungan: Embark on a Coffee Farm Tour
Indulge in a coffee lover's paradise with a visit to Mount Kalatungan, known for its thriving coffee plantations. Take a guided tour through the lush coffee farms, where you can learn about the coffee cultivation process, from bean to cup. Engage in coffee-tasting sessions, sample different blends, and gain insights into the art of coffee roasting and brewing. The tour offers a unique opportunity to immerse yourself in the world of coffee and appreciate the hard work and dedication behind each aromatic cup.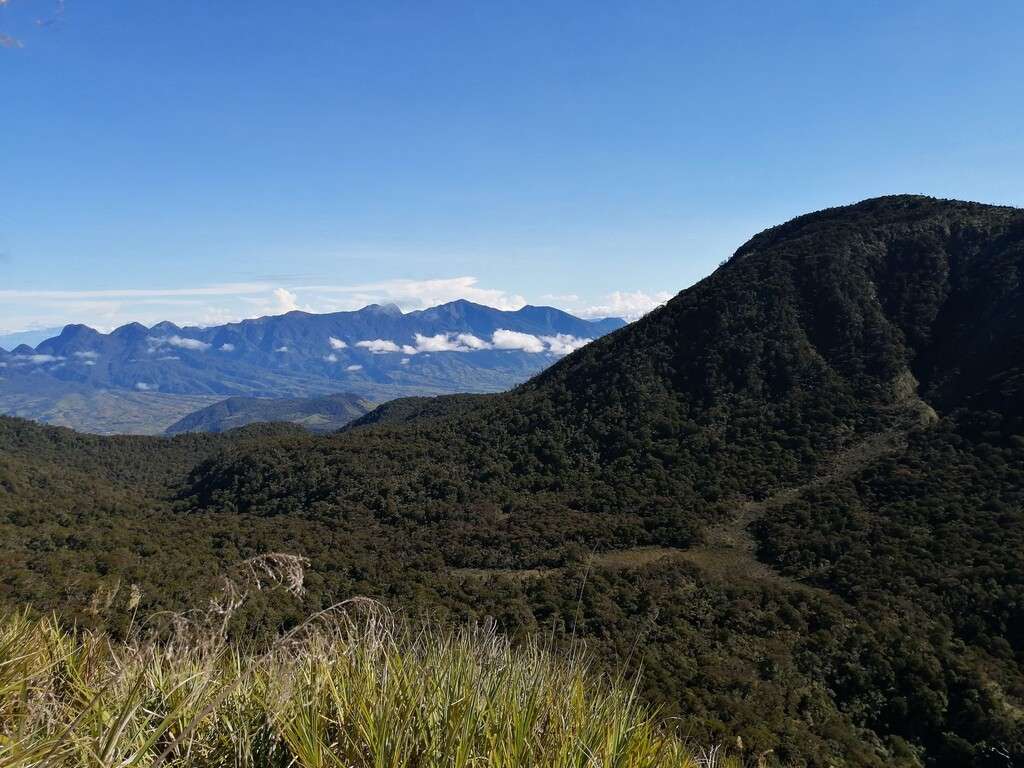 16. Lantaw 360 Camp & Cafe
Located in Bukidnon's scenic highlands, Lantaw 360 offers breathtaking panoramic views of the surrounding mountains and valleys. Enjoy delicious local cuisine at the cafe while taking in the mesmerizing vistas.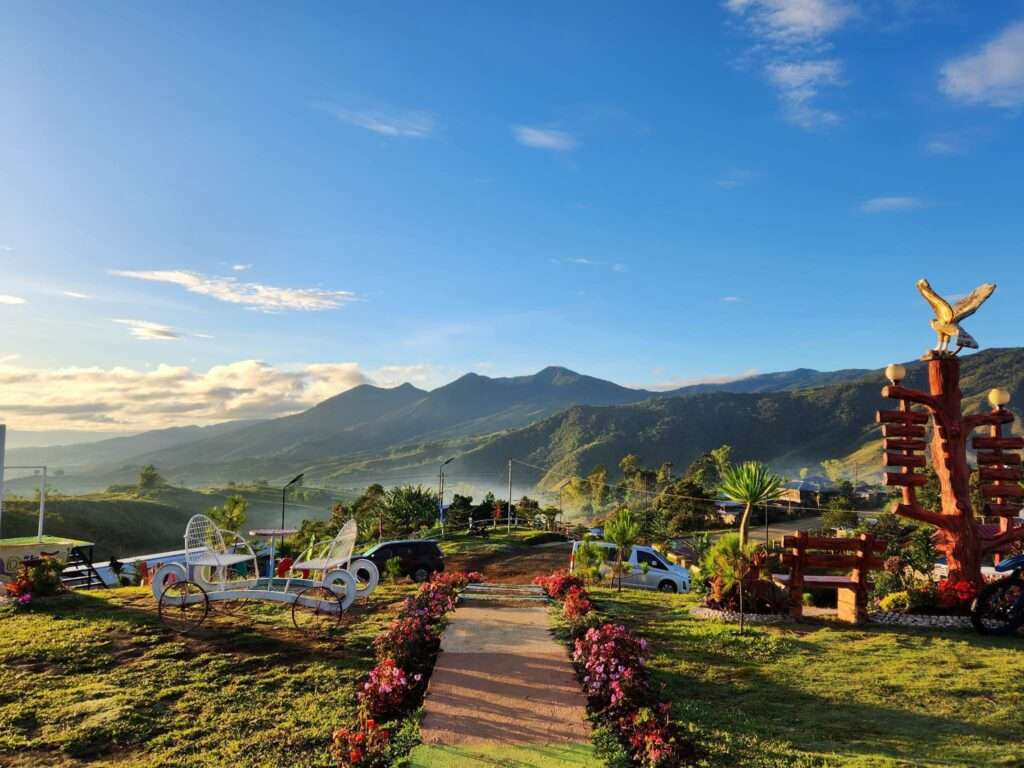 17. Greek Hills
Explore the lush and picturesque Green Hills, a verdant paradise offering tranquility and natural beauty. Take leisurely walks, have a picnic, or simply relax amidst the refreshing greenery.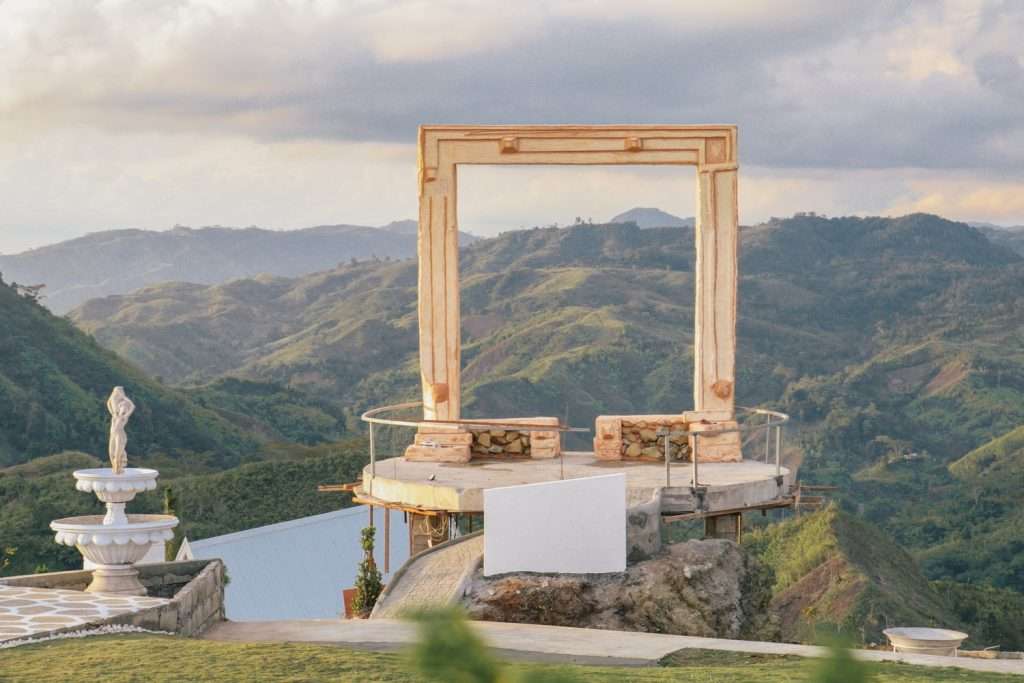 18. RR Family Spring Resort
Cool off and unwind at RR Family Spring Resort. This family-friendly destination features crystal-clear pools and natural spring water, perfect for swimming and relaxation. Indulge in some water activities and enjoy quality time with your loved ones.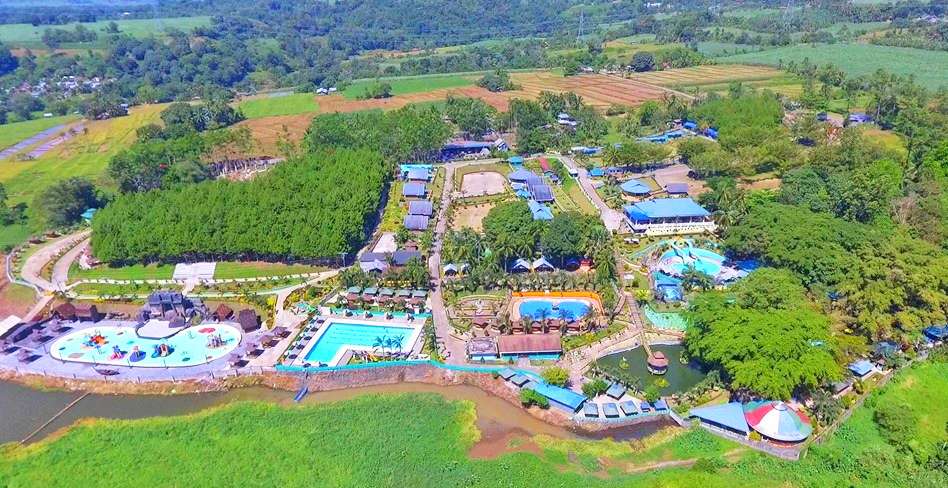 19. Nasuli Spring Resort
Immerse yourself in nature's embrace at Nasuli Spring Resort. Surrounded by dense forests, this hidden gem boasts a natural spring where you can take a refreshing dip. Don't forget to capture some Instagram-worthy photos in this serene setting.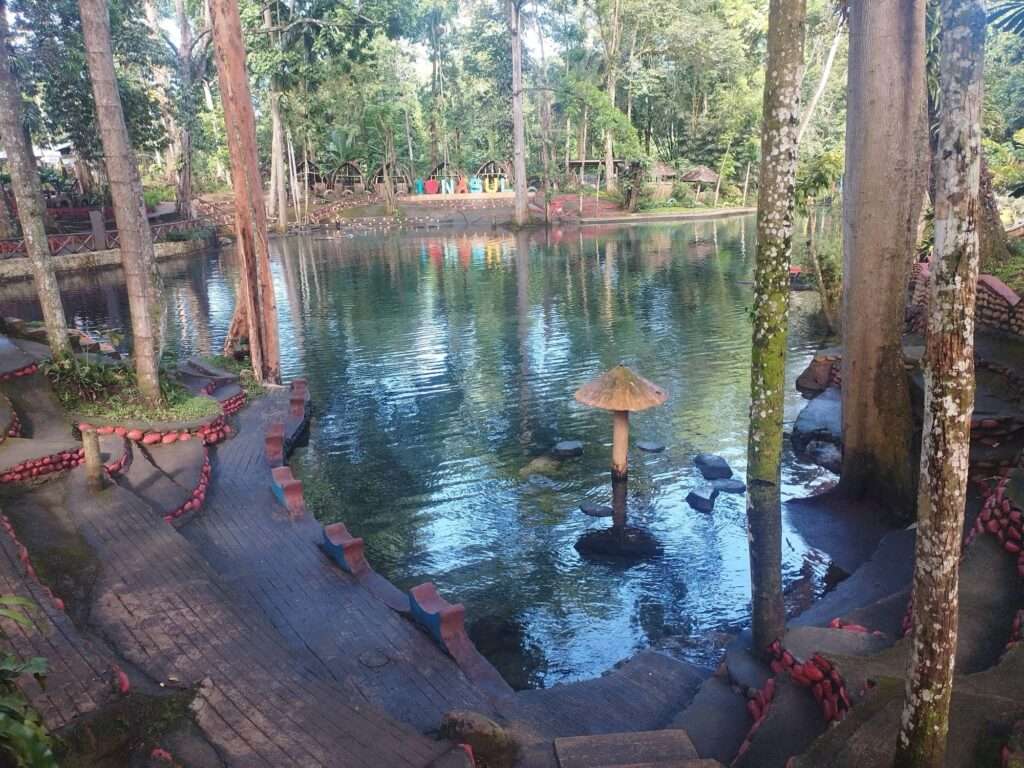 20. Mindamora Falls/ Limunsudan Falls
Embark on an adventure to witness the majestic Mindamora Falls, also known as Limunsudan Falls. As one of the tallest waterfalls in the Philippines, it promises a breathtaking sight that will leave you in awe of nature's wonders.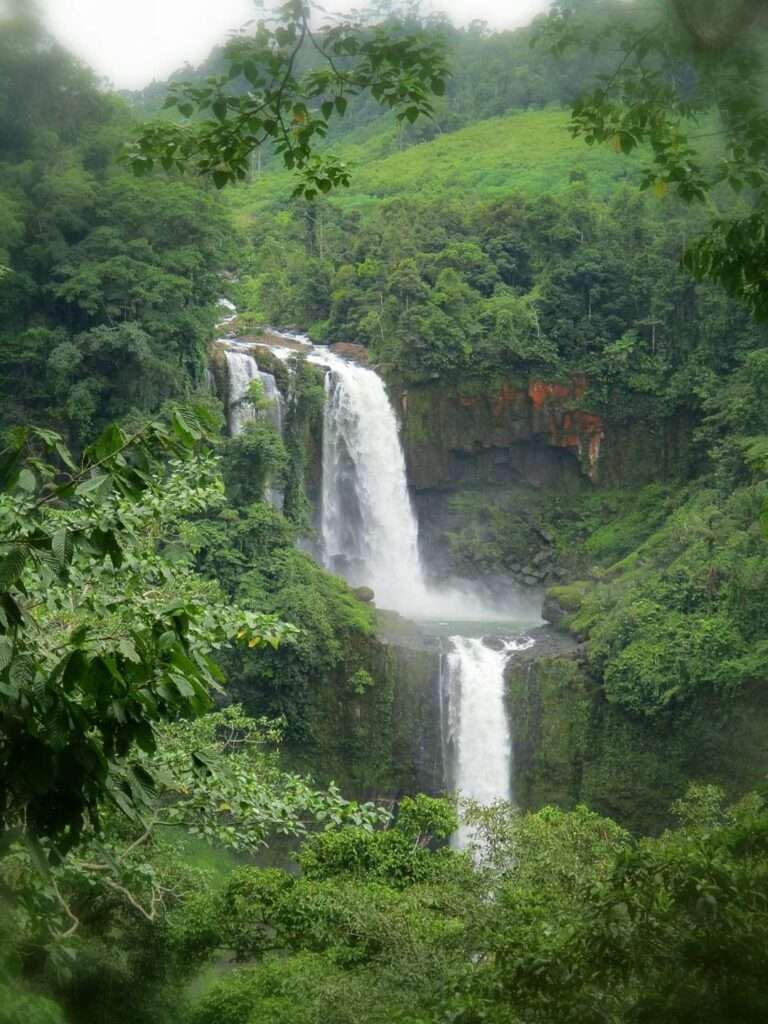 21. Carmel Waters Bukidnon
Conclude your tour with a visit to Carmel Waters, a scenic resort offering a tranquil ambiance. Relax by the pool, take a stroll in the landscaped gardens, or enjoy a boat ride on the calm waters. It's the perfect place to unwind and rejuvenate.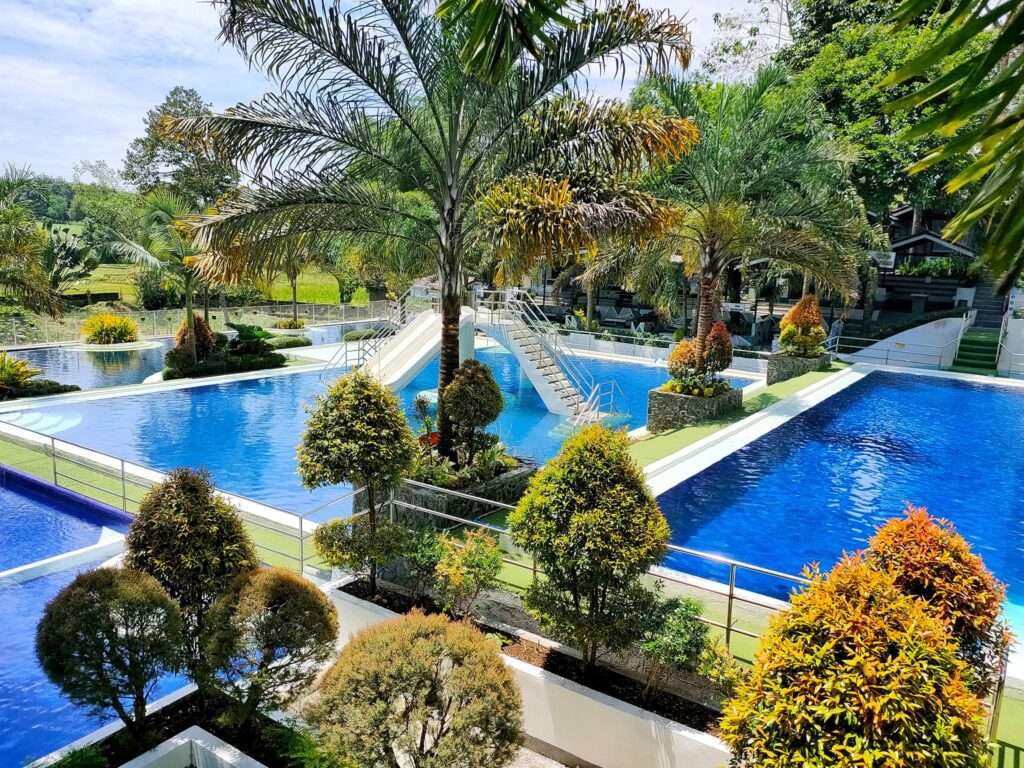 22. Blue Water Cave
Immerse yourself in the invigorating allure of the bright, turquoise waters that await, offering a refreshing respite after a day's journey. The "Blue Water Cave" presents a truly unique adventure, one that deserves a prominent spot on your bucket list. Tucked away in the verdant valley, this natural tourist attraction reveals itself within the interconnected caverns of San Jose village, where an underground river flows, creating a hidden gem for exploration.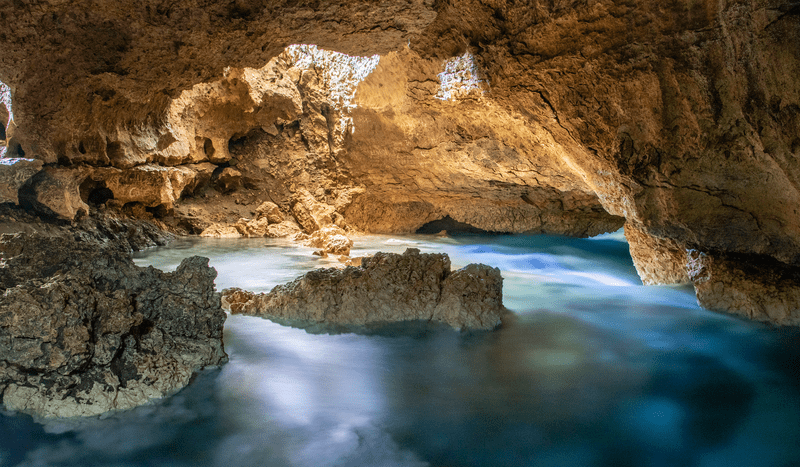 Bukidnon is a nature lover's paradise, with its stunning landscapes and serene attractions. Whether you seek adventure or a peaceful retreat, these destinations will surely leave a lasting impression on your journey. Enjoy your time exploring the beauty of Bukidnon!