The tropical paradise of the Philippines boasts a wide range of captivating parks that cater to the diverse interests of thrill-seekers, nature enthusiasts, and families alike. Prepare to be amazed as you embark on an immersive journey filled with breathtaking roller coasters, whimsical-themed lands, and thrilling attractions on the list of amusement parks below that will transport you to a realm of wonder and delight. The amusement parks in the Philippines offer a unique blend of heart-pounding rides, one-of-a-kind experiences, and the renowned warmth of Filipino hospitality. Whether you're seeking adrenaline-pumping adventures or magical moments with loved ones, these parks guarantee an unforgettable adventure for visitors of all ages.
So fasten your seatbelts and get ready to explore the very best that this beautiful archipelago has to offer in terms of amusement parks!
1. Enchanted Kingdom – Amusement Parks
As you enter the Enchanted Kingdom, you'll be greeted by an atmosphere brimming with excitement and wonder. The park's sprawling grounds are beautifully landscaped, adorned with vibrant gardens, and charmingly designed to transport you to a realm of fantasy.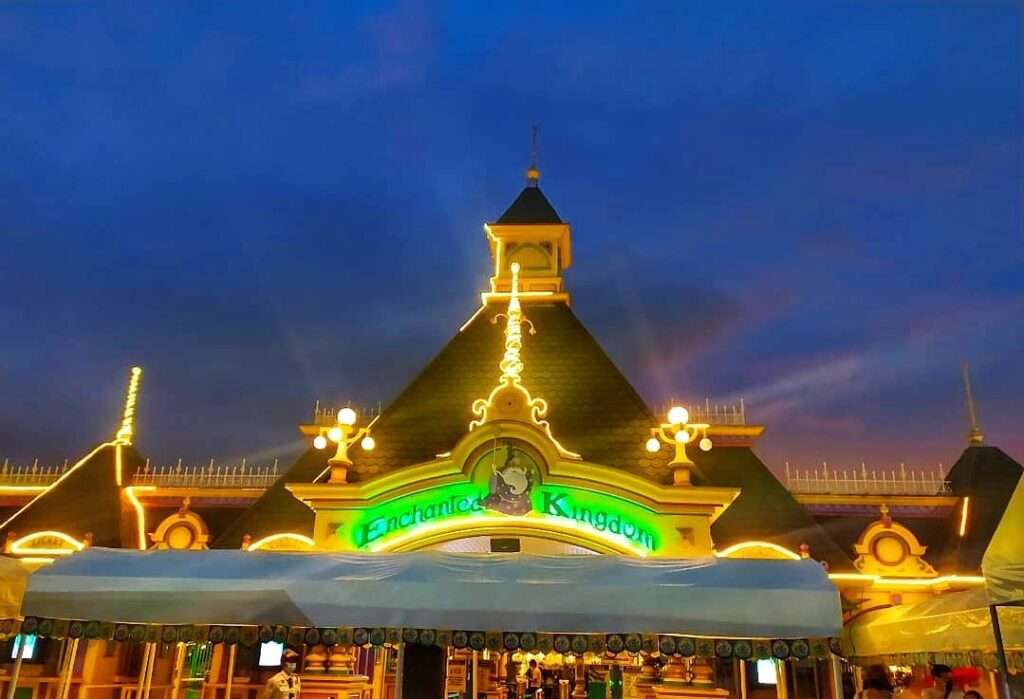 The enchanted Kingdom is renowned for its exhilarating rides, and thrill-seekers will find themselves spoiled for choice. Dare to challenge your limits on the iconic Space Shuttle, a thrilling roller coaster that will leave you breathless as it twists and turns at mind-boggling speeds. If you're up for a splash-filled adventure, take a thrilling plunge on the Jungle Log Jam, where you'll navigate wild waters and encounter surprises along the way.
For those seeking milder thrills, Enchanted Kingdom offers a variety of family-friendly attractions. Take a leisurely cruise on Swan Lake or embark on a whimsical journey through the park's Fairy Tale Land, where classic stories come to life in captivating displays.
2. Manila Ocean Park – Theme Park
Prepare to dive into an aquatic wonderland at Ocean Park, a mesmerizing marine-themed amusement park located in the heart of the Philippines' bustling capital city. Nestled along Manila Bay, this captivating destination promises an unforgettable journey through the depths of the ocean.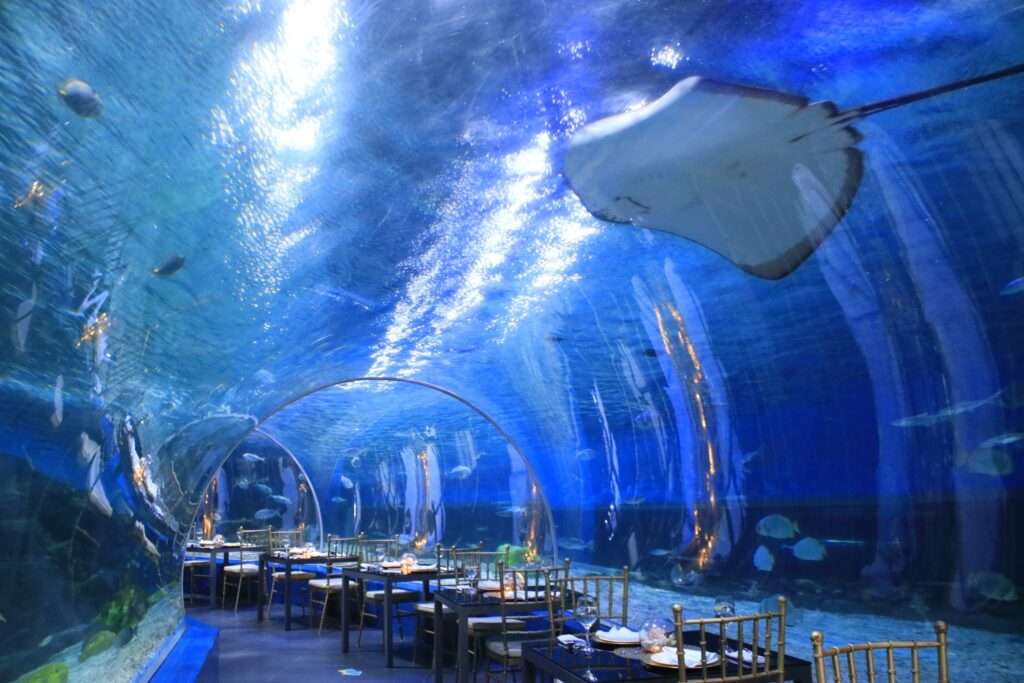 One of the highlights of Ocean Park is its impressive Oceanarium, a massive walk-through aquarium that showcases a dazzling array of marine life. Marvel at graceful stingrays gliding through the water, colorful tropical fish darting between coral reefs, and majestic sharks commanding attention with their silent presence. The sheer beauty and diversity of the underwater world will leave you spellbound.
3. Star City – Amusement Park
Get ready for an out-of-this-world adventure at Star City Manila, the ultimate amusement park destination for thrill-seekers and entertainment enthusiasts in the bustling capital of the Philippines. Located in the heart of Pasay City, Star City offers a galaxy of excitement, laughter, and unforgettable moments for visitors of all ages.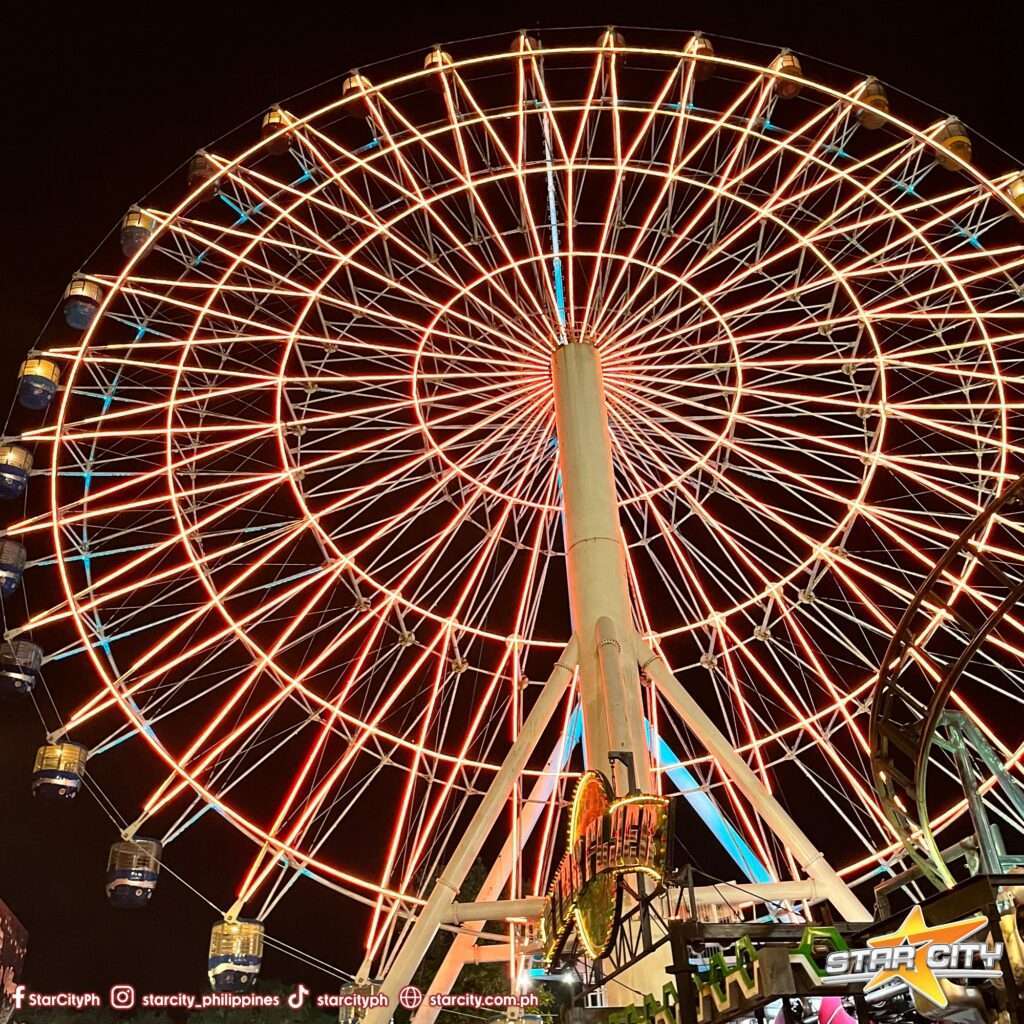 For those who prefer milder attractions, Star City offers a variety of family-friendly options. Hop aboard the colorful Grand Carousel and relive the joy of childhood as you ride majestic horses or whimsical carriages. Explore the enchanting Land of the Giants, where oversized characters and fantastical creatures await to ignite your imagination.
One of the highlights of Star City is the Snow World, a winter wonderland that transports you to a frosty paradise in the heart of the tropics. Step into a world of ice and snow, where you can build snowmen, engage in snowball fights, and experience the magic of a snowy landscape, all without leaving Manila.
4. Davao Crocodile Park & Zoo
For those seeking an extra dose of excitement, the Davao Crocodile Park offers thrilling activities that will get your heart racing. Experience the adrenaline rush of the park's zipline, as you soar through the air and enjoy panoramic views of the surrounding landscape. If you're feeling even more adventurous, try the daredevil experience of crocodile feeding, where you can witness the sheer power of these creatures up close.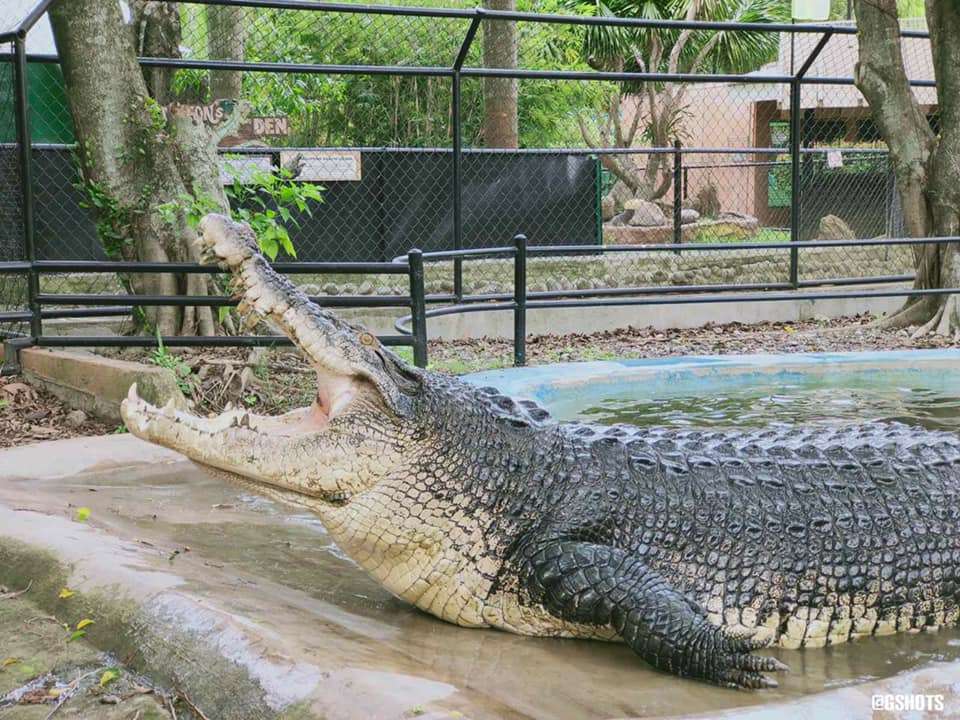 To complete your visit, be sure to explore the park's dining and entertainment options. Savor a delicious meal at the park's restaurant, which offers a delectable selection of local and international cuisines. Don't miss the chance to catch entertaining shows that showcase the region's vibrant cultural heritage, including traditional dances and live performances.
5. Sky Ranch Tagaytay – Amusement Park
As you arrive at Sky Ranch Tagaytay, you'll be greeted by a sense of awe-inspiring natural beauty. Perched atop a hill, the park boasts panoramic views of the Taal Lake and Volcano, along with the lush greenery that surrounds it. The picturesque backdrop sets the stage for an unforgettable day of fun and excitement in this amusement park.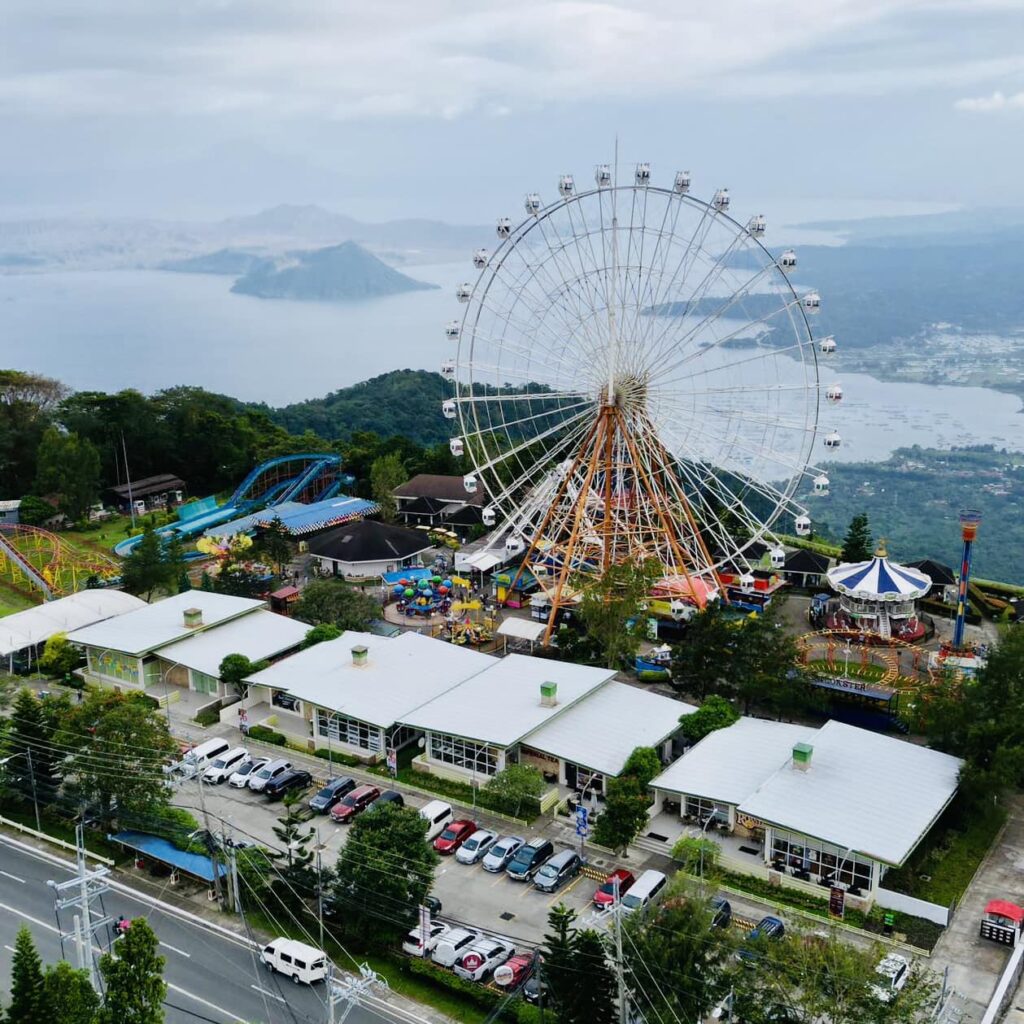 One of the highlights of Sky Ranch Tagaytay is the Sky Fun Aviary, where you can encounter a variety of beautiful and colorful birds. Step into this tropical paradise and witness the graceful flight of these winged wonders as they soar above you. Marvel at their vibrant plumage and listen to their melodic songs, creating a serene and enchanting atmosphere.
When hunger strikes, Sky Ranch Tagaytay offers a range of dining options to satisfy your cravings. Indulge in local delicacies and international cuisine at the park's restaurants, or grab a quick snack from the food stalls scattered throughout the park. Don't forget to try the iconic Tagaytay specialty, the delectable buko pie, for a truly authentic culinary experience.
6. Fantasy World – Theme Park
The highlights of Fantasy World are the chance to dress up in costumes and become a character from your favorite fairy tale. Whether you choose to be a gallant knight, a beautiful princess, or a mischievous fairy, the park allows you to fully embrace the magical world around you and create memories that will last a lifetime.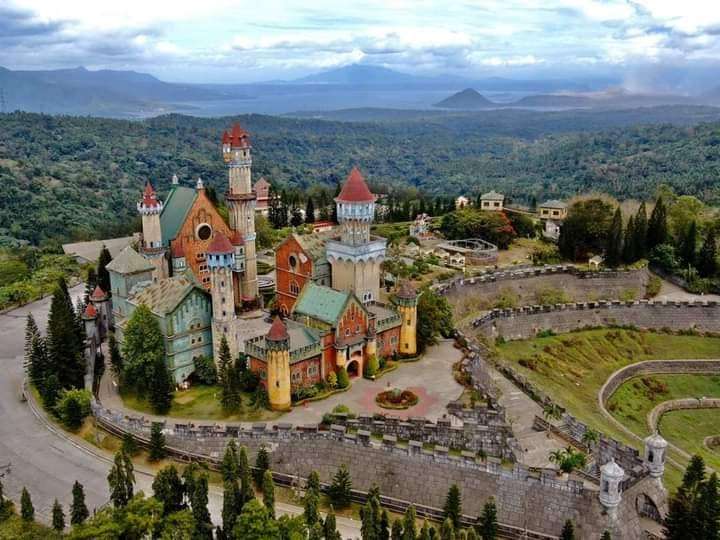 As you explore the park, you'll encounter live performances and entertainment that add an extra touch of enchantment. From captivating shows featuring talented performers to interactive storytelling sessions, Fantasy World brings the tales of the old to life in a way that captivates and delights visitors of all ages.
7. Dream Play – Theme Park
DreamPlay features a wide array of attractions and activities that allow you to interact with your favorite animated characters in ways you've only dreamed of. Join Shrek on a thrilling 4D adventure, where you'll embark on a quest to save Princess Fiona. Learn Kung Fu moves alongside Po and the Furious Five from the film "Kung Fu Panda," and unleash your inner warrior in an action-packed experience. Fly through the skies on the back of Toothless, the beloved dragon from "How to Train Your Dragon," in a breathtaking virtual reality journey.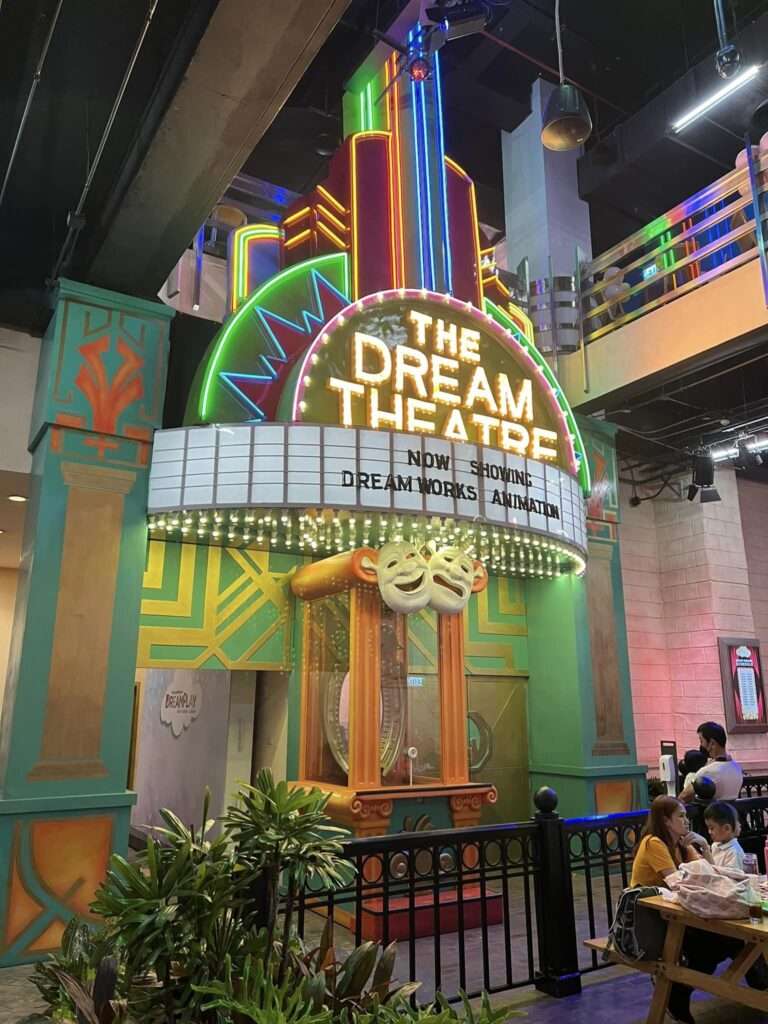 But DreamPlay is more than just an amusement park; it's a place where imagination takes center stage. Engage in hands-on activities that foster creativity and exploration. Design your own DreamWorks character, create animated movies, and even take part in a culinary workshop inspired by the vibrant world of the film "Trolls." These interactive play zones allow you to unleash your creativity, express yourself, and discover hidden talents.
8. Tree Top Adventure
Tree Top Adventure, is a thrilling outdoor destination located in the beautiful forests of the Philippines. They have branches in Subic Zambales and Baguio City. Nestled amidst the lush greenery, this extraordinary park offers an adrenaline-pumping experience that combines the wonders of nature with heart-pounding adventures.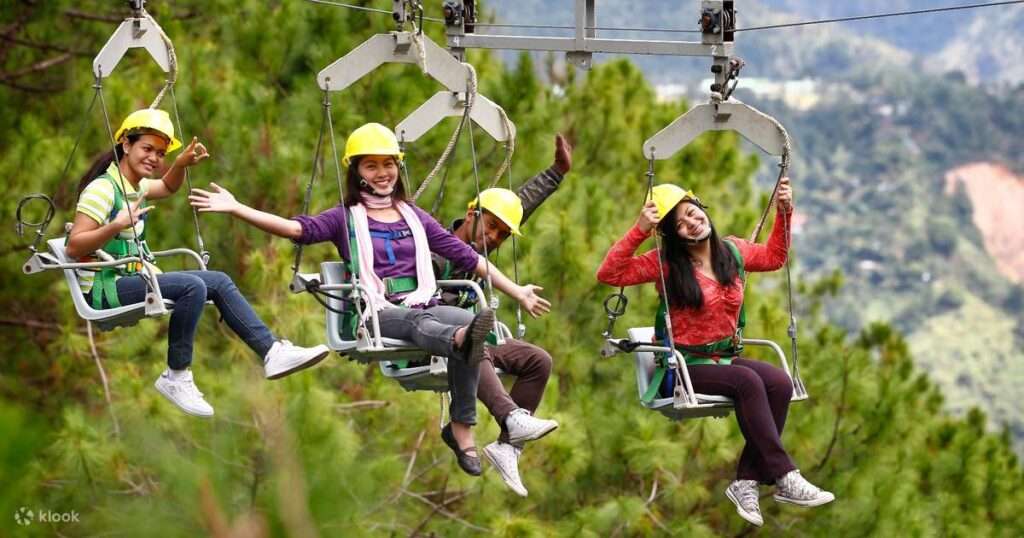 Tree Top Adventure is known for its exhilarating zip lines that let you soar through the treetops and take in stunning views from above. Feel the rush of adrenaline as you glide through the air, surrounded by the sights and sounds of the forest. Whether you're a first-time zip liner or a seasoned adventurer, the park offers a variety of zip line options to suit all levels of thrill-seeking.
9. Fun Farm at Sta. Elena
Whether you're looking for a day of family fun, a relaxing retreat, or an opportunity to learn about agriculture, Fun Farm at Sta. Elena offers a delightful escape from the hustle and bustle of city life. It's a place where you can reconnect with nature, create beautiful memories, and experience the joys of the countryside. So, come and immerse yourself in the tranquility and charm of Fun Farm, and let the sights, sounds, and scents of the farm transport you to a world of relaxation and enjoyment.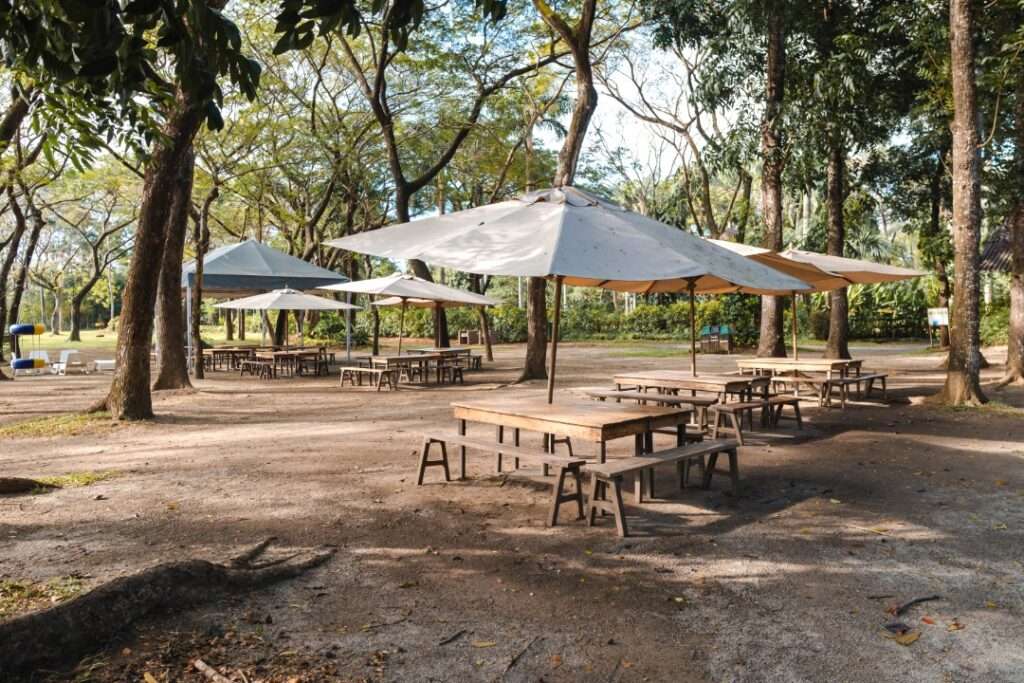 Fun Farm is a place where both kids and adults can experience the joys of farm life and engage in a variety of activities. From feeding and petting friendly farm animals to milking cows and collecting fresh eggs, visitors can get a hands-on experience of being a farmer for a day. This interactive and educational aspect of Fun Farm allows children to learn about the importance of agriculture and appreciate the wonders of nature.
10. Anjo World Theme Park
For the little ones, Anjo World has a dedicated area filled with kid-friendly rides and attractions. Watch their faces light up with joy as they ride the merry-go-round, enjoy gentle swings, and embark on delightful adventures designed just for them. The park's family-friendly atmosphere ensures that everyone, from the youngest to the oldest, can create wonderful memories together.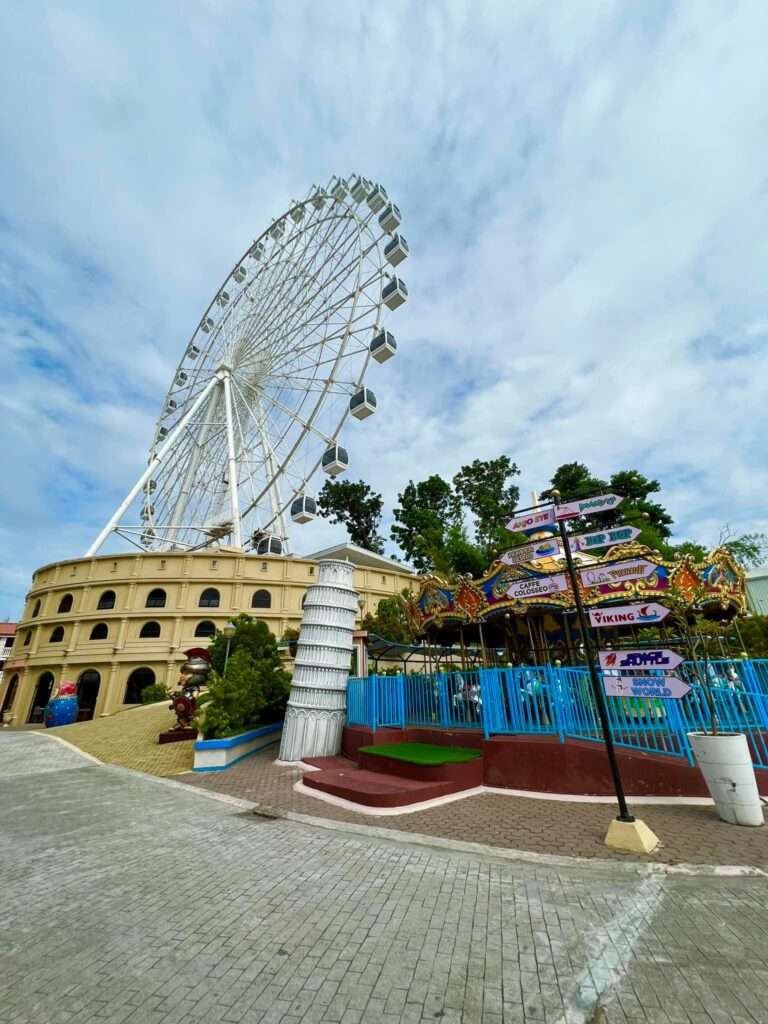 Anjo World also boasts captivating themed areas that transport you to different worlds of wonder. Explore enchanted lands filled with magical creatures, dive into the depths of the ocean, or venture into the realm of fantasy and imagination. Each themed area is intricately designed to immerse you in a unique and immersive experience that sparks the imagination and leaves you in awe.
11. Dahilayan Adventure Park
Dahilayan Adventure Park is not just for thrill-seekers; it is also a haven for families and friends looking to create lasting memories together. The park features a variety of activities suitable for all ages, ensuring that everyone can partake in the fun.
The Flying Lizard, a zipline ride designed for kids, allows the little ones to experience the thrill of flying through the air in a safe and controlled environment. For those seeking a more interactive experience, the park offers an exhilarating ATV (All-Terrain Vehicle) adventure. Navigate through rugged terrains and traverse muddy trails as you explore the untamed beauty of the park's surroundings. The ATV rides provide an exciting opportunity to discover hidden gems and witness nature's marvels up close.
12. Sandbox at Alviera
Sandbox at Alviera caters to families, offering a variety of attractions that provide fun for all ages. The Mini Golf course offers a delightful experience for both young and old, with its beautifully designed holes and challenging obstacles. Engage in friendly competition as you navigate through the course, showcasing your putting skills and enjoying quality time with loved ones.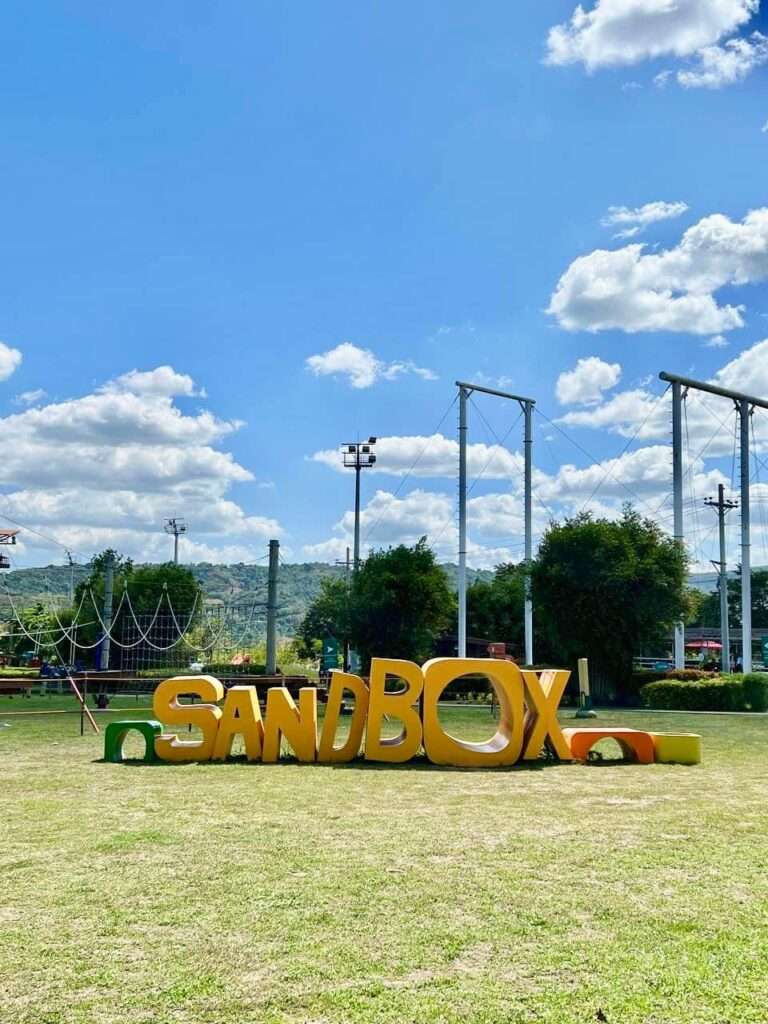 The Outdoor Archery Range is another family-friendly activity that combines skill and precision. Learn the art of archery under the guidance of experienced instructors, as you aim for the bullseye and feel a sense of accomplishment with each successful shot.
Those are the top 12 Amusement parks and Theme parks that you can visit here in the Philippines!