Pampanga, a province located in the Central Luzon region of the Philippines, is a hidden gem that holds a treasure trove of enchanting Pampanga tourist spots waiting to be discovered. With its rich history, vibrant culture, and natural beauty, Pampanga offers a diverse range of attractions that cater to all kinds of travelers. From historical landmarks and religious sites to mouthwatering cuisine and adrenaline-pumping adventures, this province has it all.
In this article, we will take you on a journey through some of the most captivating Pampanga tourist spots, providing a glimpse into the wonders that await you in this captivating destination.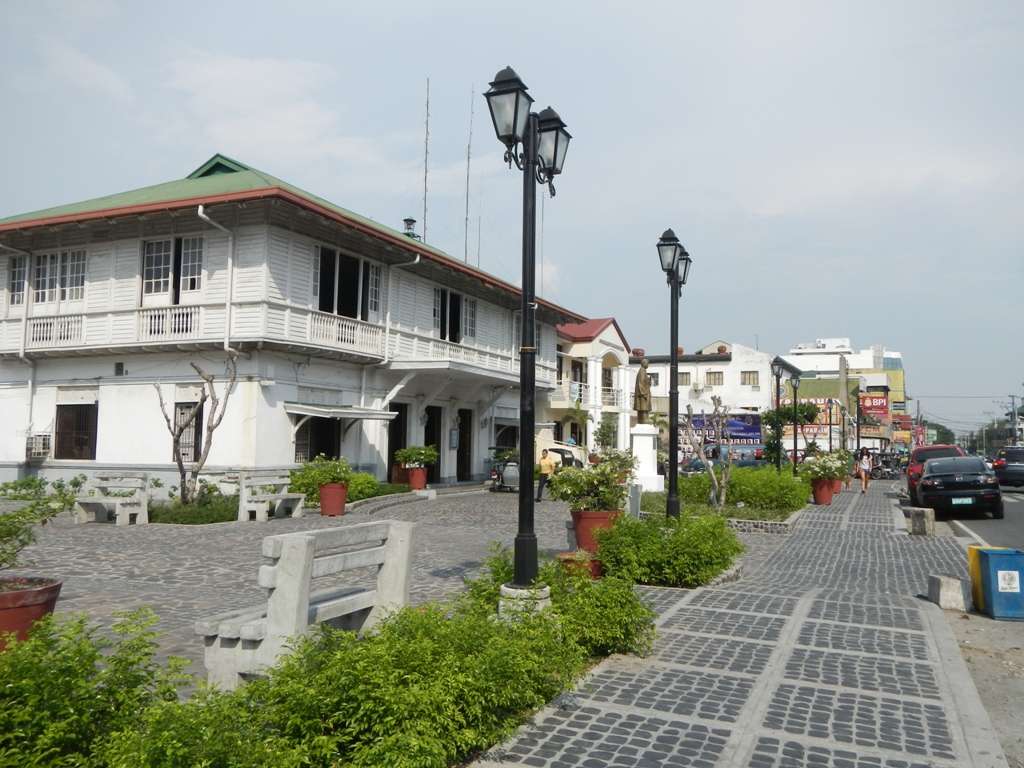 1. Lala Garden Cafe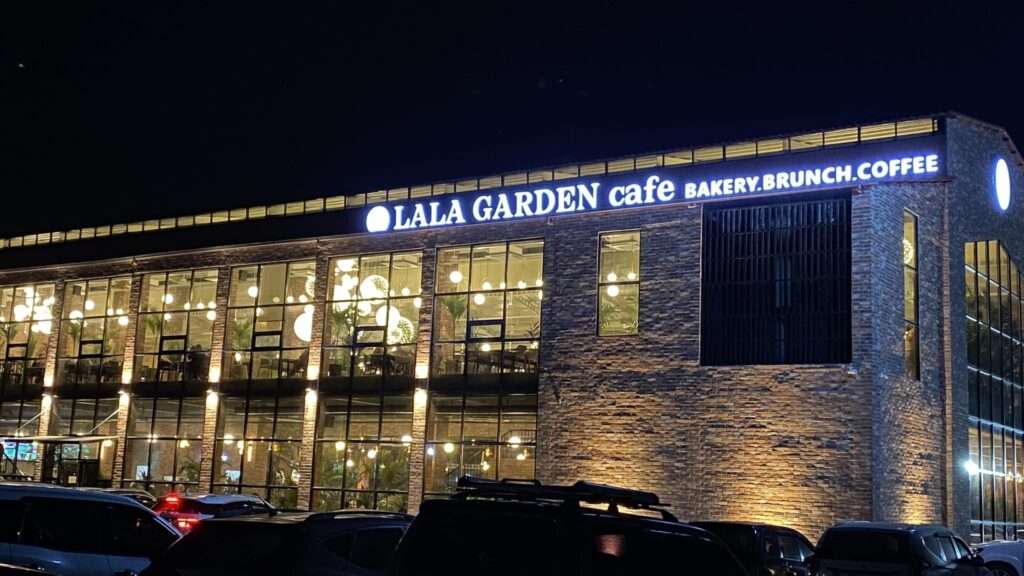 Lala Garden Cafe is a charming and picturesque cafe located in Angeles City. The cafe is known for its beautiful garden setting, adorned with vibrant flowers and lush greenery, creating a tranquil ambiance for visitors. It is the most popular Pampanga tourist spot at the moment. Guests can enjoy a cup of coffee or tea while surrounded by nature, providing a serene and relaxing atmosphere. The menu offers a selection of delicious pastries, light meals, and refreshing beverages. Lala Garden Cafe is a hidden gem in Pampanga, providing a peaceful escape from the bustling city and a delightful spot to unwind and enjoy a leisurely afternoon.
2. Clark Freeport Zone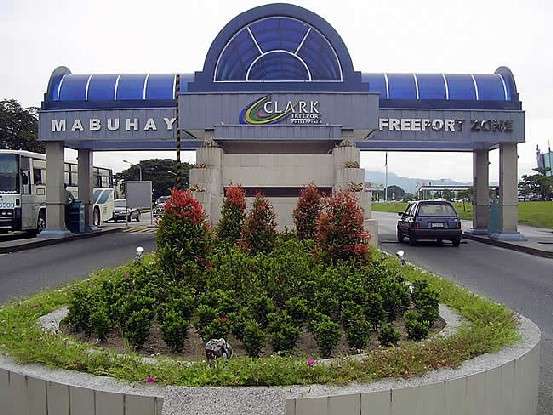 The Clark Freeport Zone, a former American military base, has been transformed into a thriving economic and recreational hub. It boasts an array of attractions, including the Clark Museum, which showcases the rich history of the area, and the Nayong Pilipino Clark, a cultural theme park that replicates iconic landmarks from across the Philippines. For thrill-seekers, the Clark Freeport Zone is home to the exhilarating Pampanga tourist spots. Clark International Speedway and the Tree Top Adventure Park, offering ziplines, canopy walks, and other adrenaline-pumping activities.
3. Nayong Pilipino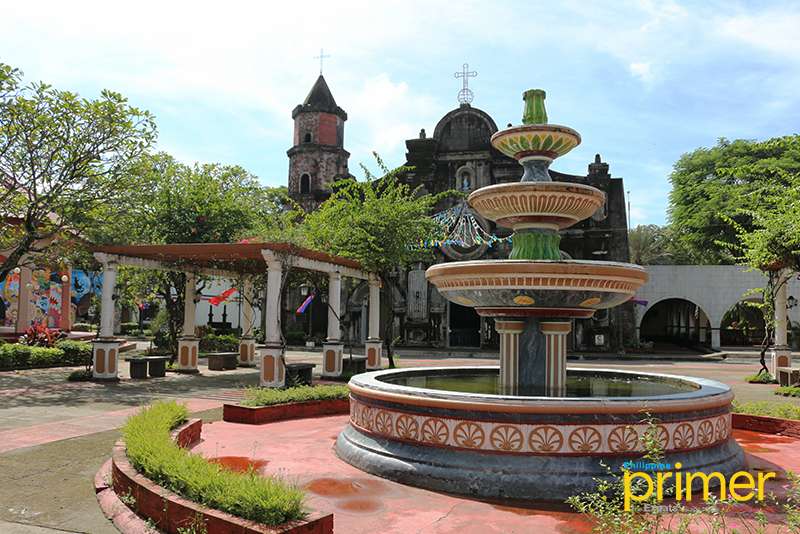 Located within the Clark Freeport Zone, Nayong Pilipino is a cultural theme park that offers visitors a glimpse into the rich heritage and traditions of the Philippines. The park features replicas of iconic landmarks and historical sites from different regions of the country. Visitors can explore miniature versions of the Banaue Rice Terraces, Mayon Volcano, and the Chocolate Hills. Cultural shows, exhibits, and interactive displays provide opportunities to learn about Philippine folklore, traditional music, and dance. Nayong Pilipino is a perfect Pampanga tourist spot for those seeking to immerse themselves in Filipino culture and experience the diversity of the country's attractions in one place.
4. Sandbox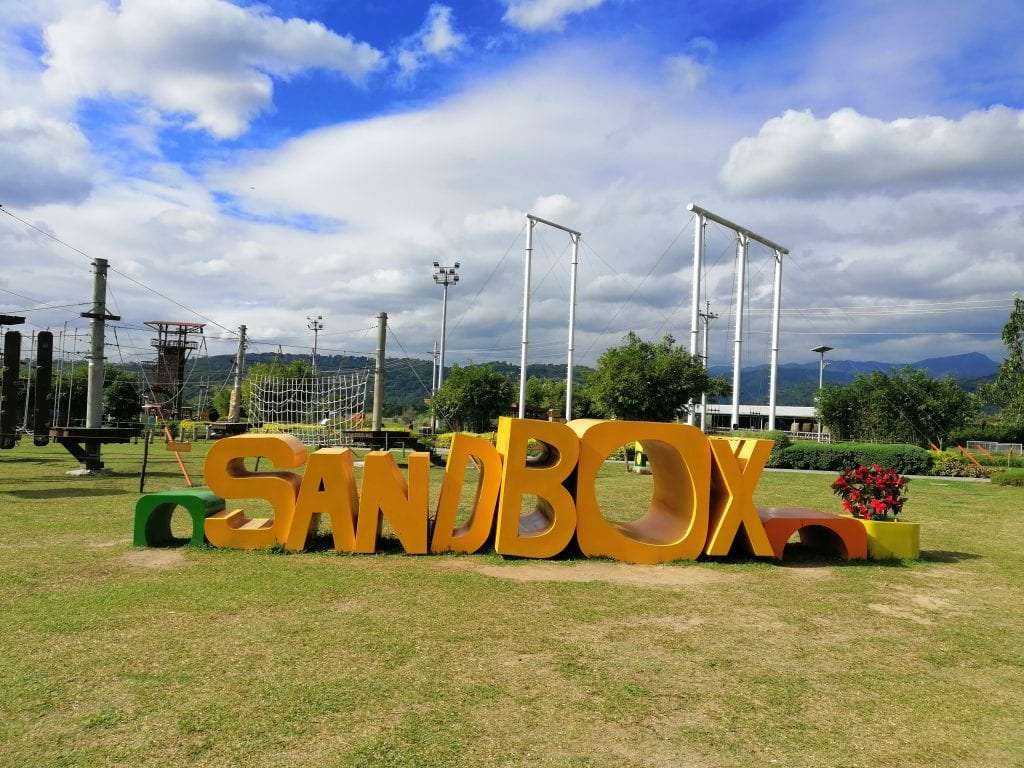 Sandbox is an adventure park located within the Clark Freeport Zone, offering a wide range of thrilling activities for adrenaline junkies. The park is a haven for outdoor enthusiasts and adventure seekers, featuring attractions such as zip-lining, ATV rides, and an aerial walk. Visitors can soar through the air on the Giant Swing, challenge themselves on the Adventure Tower's rappelling and wall climbing walls, or test their balance on the High Rope Course. Sandbox provides an exhilarating experience for both kids and adults, making it a perfect Pampanga tourist spot for families or groups of friends looking for some excitement.
5. Clark Museum and 4D Theatre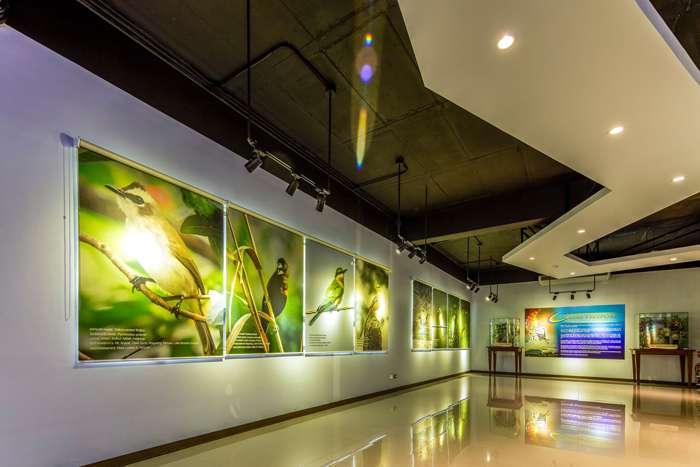 The Clark Museum and 4D Theatre is a cultural and historical institution located within the Clark Freeport Zone. The museum showcases the rich history and heritage of Clark and its surrounding areas. Exhibits cover various periods, from the pre-colonial era to the modern times, featuring artifacts, photographs, and interactive displays. The 4D Theatre enhances the experience with immersive shows that bring history to life through special effects. Visitors can learn about the role of Clark in Philippine history, including its military significance during World War II and the eruption of Mount Pinatubo. The Clark Museum and 4D Theatre offers a fascinating journey through time. It is a must visit Pampanga tourist spot who loves history.
6. Mount Pinatubo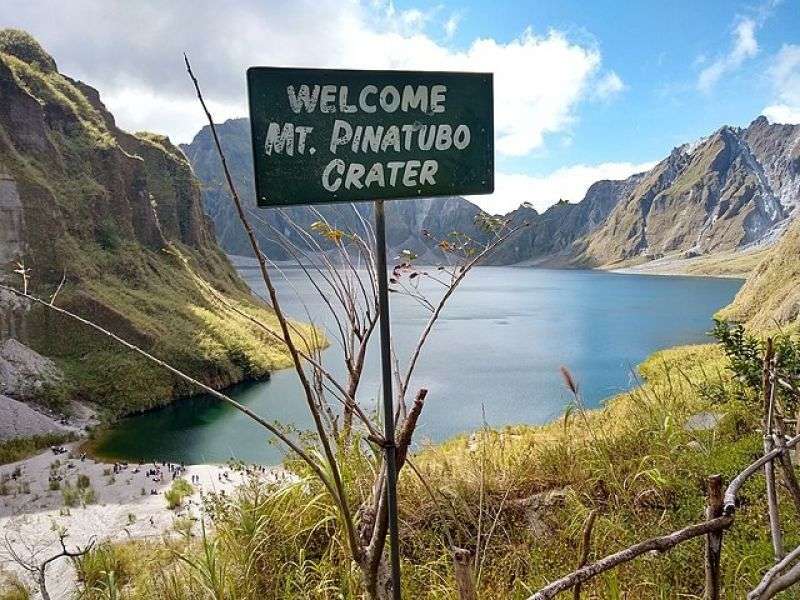 One of the most iconic natural attractions in Pampanga is Mount Pinatubo. This volcano gained international recognition following its cataclysmic eruption in 1991, which caused massive devastation. Today, Mount Pinatubo stands as a testament to the power of nature, and visitors can embark on an unforgettable trek to its crater. The journey starts with a 4×4 ride through the rugged terrain, followed by a hike through rocky trails. The reward at the end is a mesmerizing turquoise-colored crater lake surrounded by towering cliffs. The picturesque landscapes along the way and the breathtaking view from the summit make the trek a memorable adventure. Add Mount Pinatubo in your Pampanga tourist spots adventure!
7. Betis Church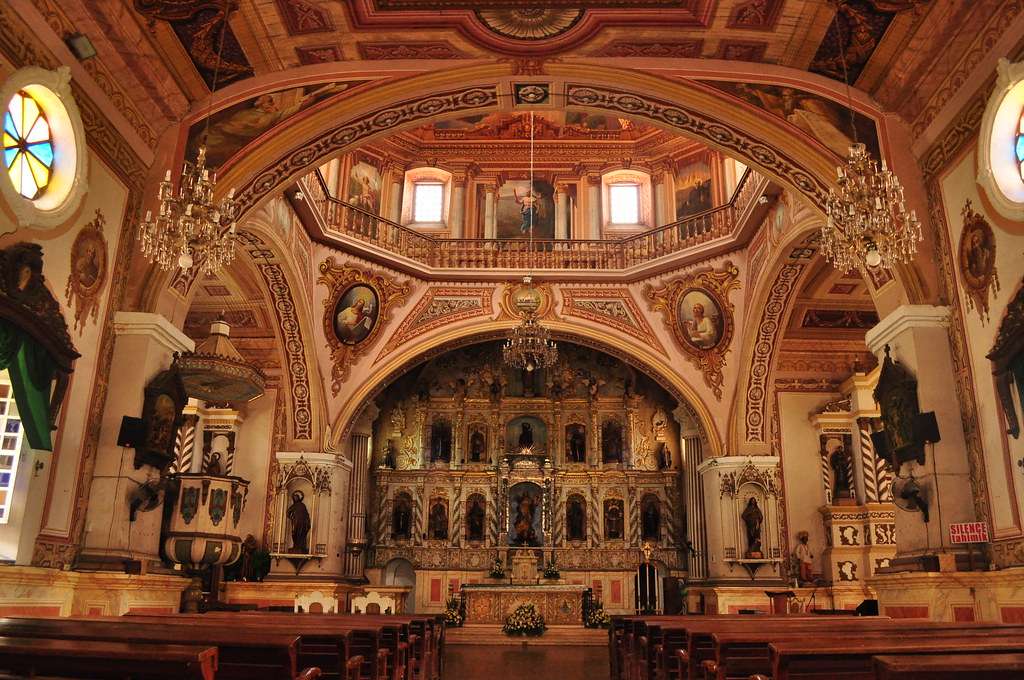 Also known as the St. James the Apostle Parish Church, the Betis Church is a magnificent Baroque-style church located in the town of Betis, Guagua, Pampanga. Built in the 17th century, the church is renowned for its exquisite architecture and intricate woodcarvings. The interior features stunning ceiling frescoes depicting biblical scenes and intricate details that showcase the craftsmanship of local artisans. The Betis Church has been dubbed the "Sistine Chapel of the Philippines" due to its grandeur and artistic beauty. Visitors can attend mass or simply admire the church's awe-inspiring architecture and religious art. Definitely an architectural Pampanga tourist spot.
8. Pamintuan Mansion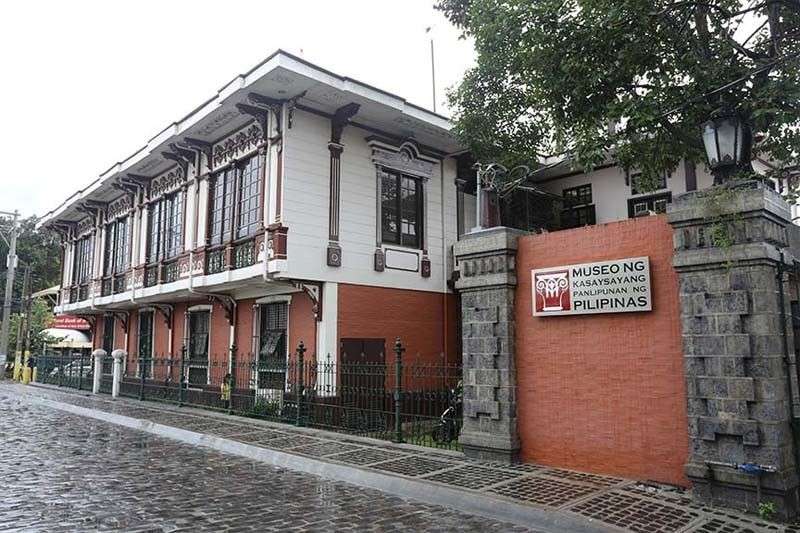 The Pamintuan Mansion, also known as the Pamintuan-Hizon House – Pampanga tourist spot for every Philippine history enthusiasts. It is a significant historical site in Angeles City, Pampanga. It served as the residence of Filipino revolutionary general Emilio Aguinaldo during the Philippine Revolution against Spanish colonial rule. The mansion played a crucial role in the country's history as it served as the headquarters of the first Philippine Republic. Today, it has been converted into a museum that preserves artifacts and memorabilia from the revolution era. Visitors can explore the mansion's rooms, learn about the country's struggle for independence, and gain insights into the life and legacy of General Aguinaldo.
9. Aling Lucing's Sisig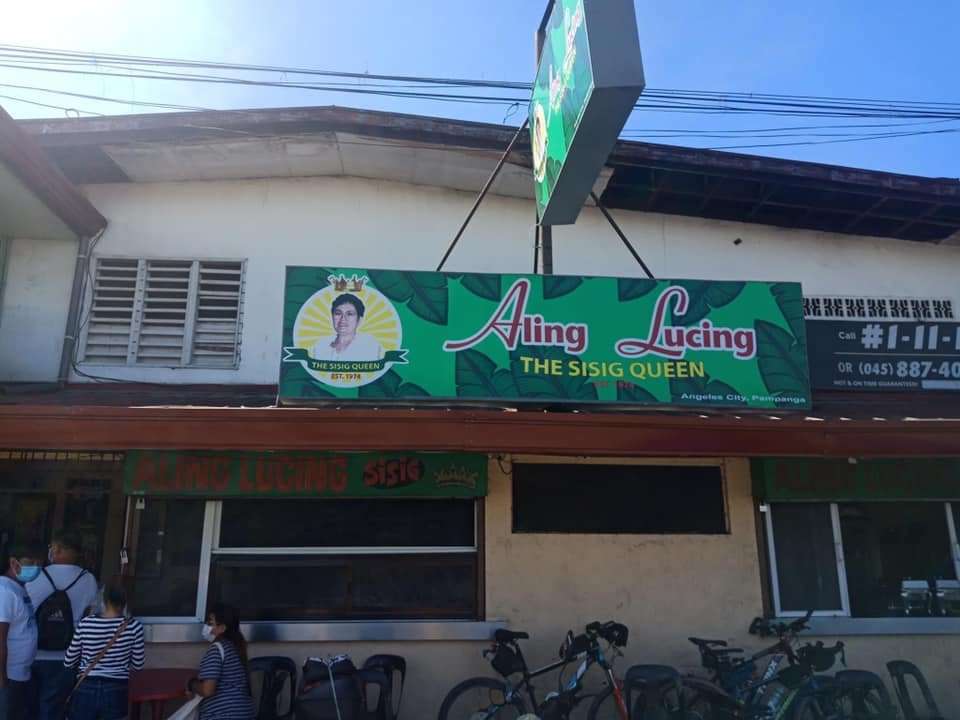 No visit to Pampanga would be complete without savoring the famous sisig, and Aling Lucing's Sisig in Angeles City is a must-visit Pampanga tourist spot for food enthusiasts. Sisig is a flavorful and sizzling dish made from diced pork, often including pig's ears and liver. Aling Lucing's is credited with popularizing this dish, and her eatery has become synonymous with the best sisig in Pampanga. The savory combination of crispy pork, tangy flavors, and a hint of spice makes it a favorite among locals and visitors alike. Foodies will find themselves delighted by the deliciousness of Aling Lucing's sisig, which has become a culinary icon in the province.
10. Aqua Planet Water Park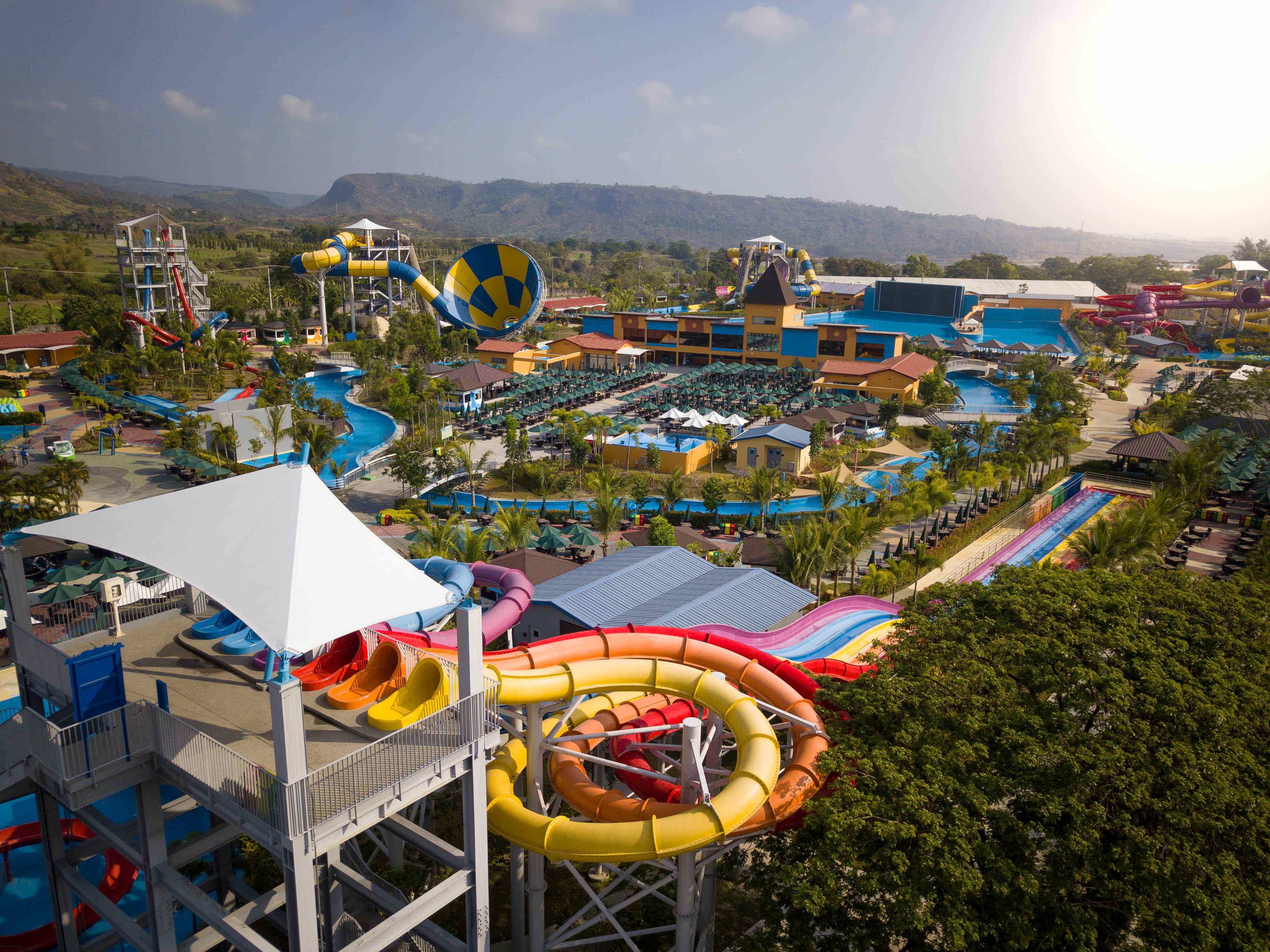 Aqua Planet Water Park is a premier water attraction located in Clark Freeport Zone. It is the largest water park in the Philippines, offering a multitude of water-based activities and attractions. The park features a wide range of slides, pools, and rides suitable for visitors of all ages. Thrill-seekers can experience heart-pounding slides like the Super Bowl and Tornado, while families can relax in the lazy river or enjoy the wave pool. Aqua Planet also provides various amenities such as cabanas, dining options, and retail shops, ensuring a fun-filled and enjoyable day for everyone. An amazing water park Pampanga tourist spot!
11. Jose Abad Santos Memorial National Park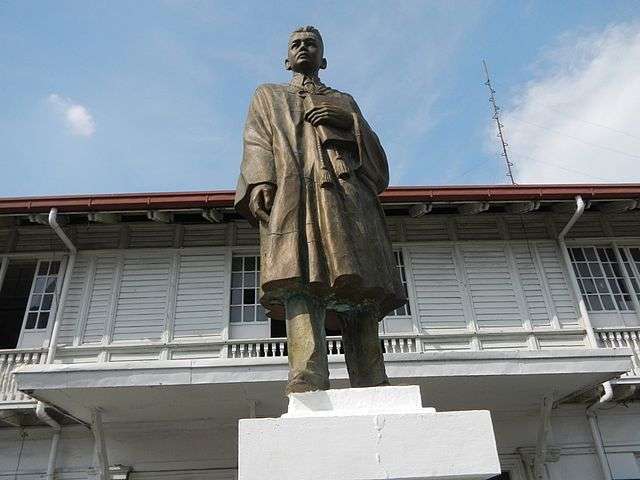 Jose Abad Santos Memorial National Park, located in the municipality of Bacolor, Pampanga, is a historical park dedicated to the memory of Jose Abad Santos, a Filipino hero during World War II. The park is situated on the site where Abad Santos was executed by the Japanese forces in 1942. It features a memorial marker and a replica of the house where Abad Santos spent his last night. Visitors can learn about his bravery and sacrifice through informational displays and artifacts. The park serves as a reminder of the courage and resilience of the Filipino people during a challenging time in history. Another must visit Pampanga tourist spot for historians.
12. Our Lady of the Holy Rosary Parish Church
The Our Lady of the Holy Rosary Parish Church, commonly known as Angeles Church, is a historical landmark located in the city of Angeles, Pampanga. Built during the Spanish colonial period, the church is a testament to the rich religious heritage of the region. Its architecture combines Baroque and Neo-classical styles, with ornate details and a stunning bell tower. The interior of the church features beautiful stained glass windows, religious statues, and a majestic altar. The church is not only a place of worship but also a cultural and historical treasure that showcases the religious devotion and architectural mastery of the past. A religious yet architectural Pampanga tourist spot.
13. Deca Wakeboard Park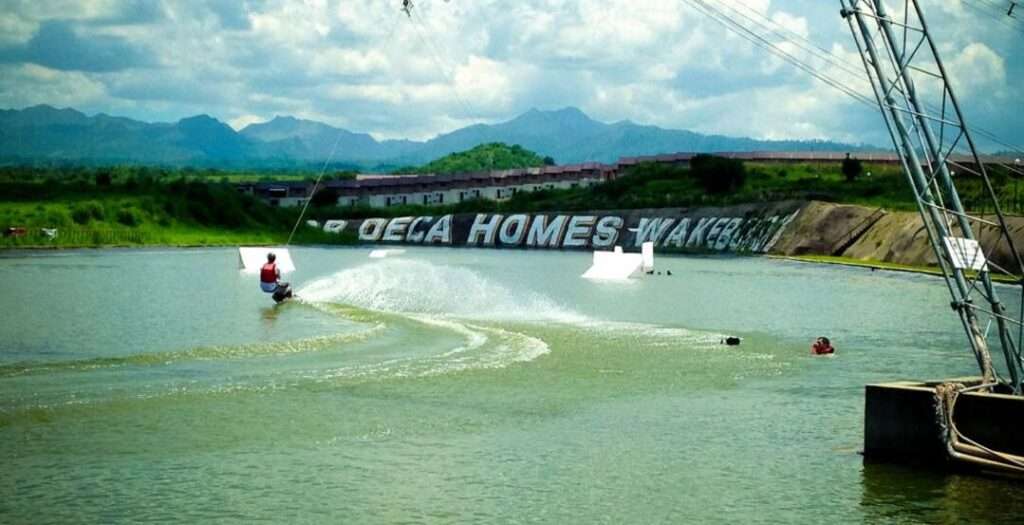 Deca Wakeboard Park is a premier wakeboarding Pampanga tourist spot, offering exciting water sports activities for thrill-seekers and water sports enthusiasts. The park features a man-made lake with cable systems that allow riders to wakeboard or waterski without the need for a boat. Whether you're a beginner or an experienced rider, Deca Wakeboard Park provides a safe and enjoyable environment to learn or showcase your skills. With professional instructors and well-maintained equipment, it's a fantastic place to experience the thrill of gliding on the water and performing tricks.
14. Miyamit Falls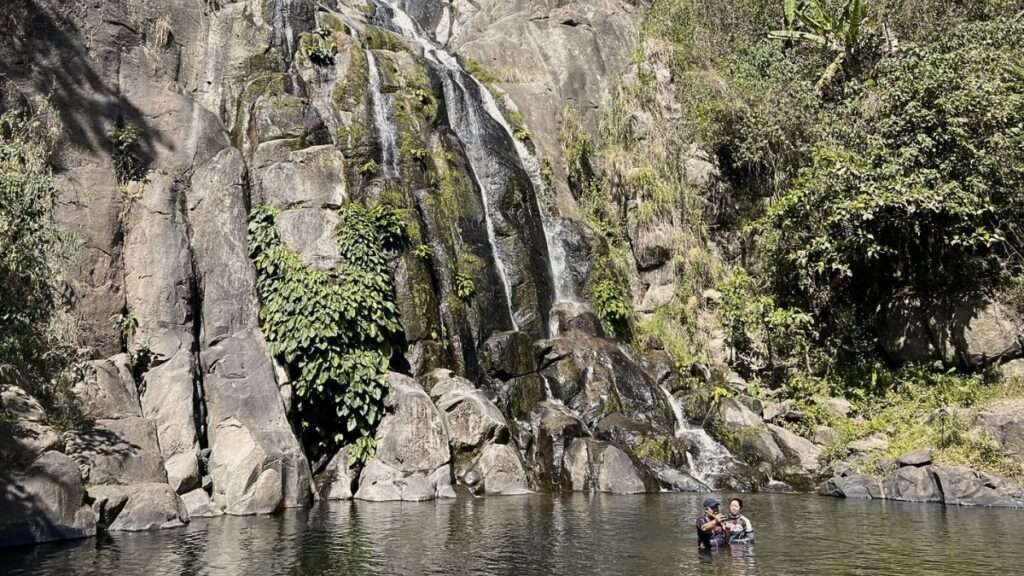 Hidden in the foothills of Mount Arayat, Miyamit Falls is a stunning natural wonder that offers a refreshing escape from the city's hustle and bustle. To reach the falls, visitors embark on a trek through the lush forest, passing by streams and picturesque landscapes. The cascading waterfalls, surrounded by verdant greenery, create a serene ambiance and provide a perfect setting for swimming and picnicking. The trek to Miyamit Falls is an adventure in itself, offering breathtaking views and a chance to reconnect with nature. Pampanga tourist spot for nature lovers!
15. Razon's Halo-Halo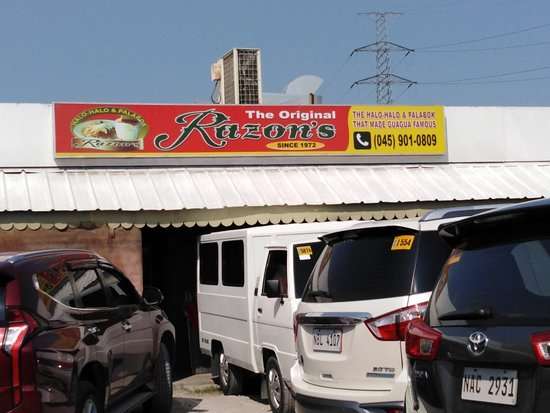 Razon's Halo-Halo is a household name in Pampanga and beyond when it comes to this beloved Filipino dessert. Halo-Halo, meaning "mix-mix" in Tagalog, is a refreshing treat consisting of crushed ice, sweetened fruits, jellies, beans, and a scoop of leche flan (caramel custard) on top. Razon's Halo-Halo is known for its minimalist approach, using only a few ingredients, and focusing on the balance of flavors and texture. The result is a light and creamy dessert that is adored by locals and tourists alike. A visit to Pampanga tourist spots is incomplete without indulging in the delightful simplicity of Razon's Halo-Halo.
16. Zoocobia Fun Zoo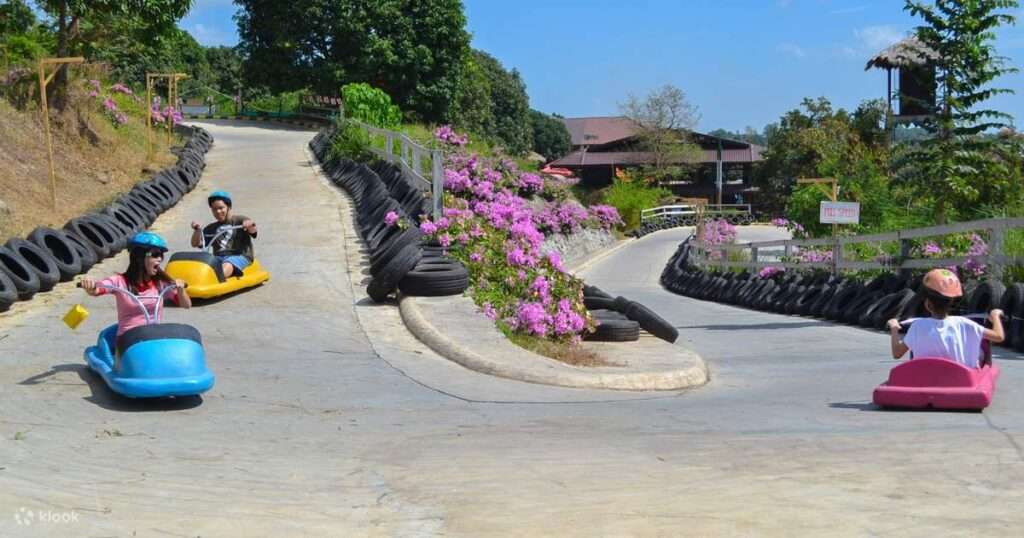 Zoocobia Fun Zoo, located in the Clark Freeport Zone, offers a unique and interactive zoo experience for visitors of all ages. The zoo features a diverse collection of animals, including exotic birds, mammals, and reptiles. One of its highlights is the "Birds of Paradise" exhibit, where visitors can feed and interact with various bird species. The zoo also offers exciting activities such as a zip line, a garden maze, and a gravity car ride. Kids will enjoy the animal-themed inflatables and the chance to hold and feed farm animals at the petting zoo. Zoocobia Fun Zoo is a perfect Pampanga tourist spot for families and animal lovers seeking an enjoyable and educational experience.
17. Mimosa Golf Course & Country Club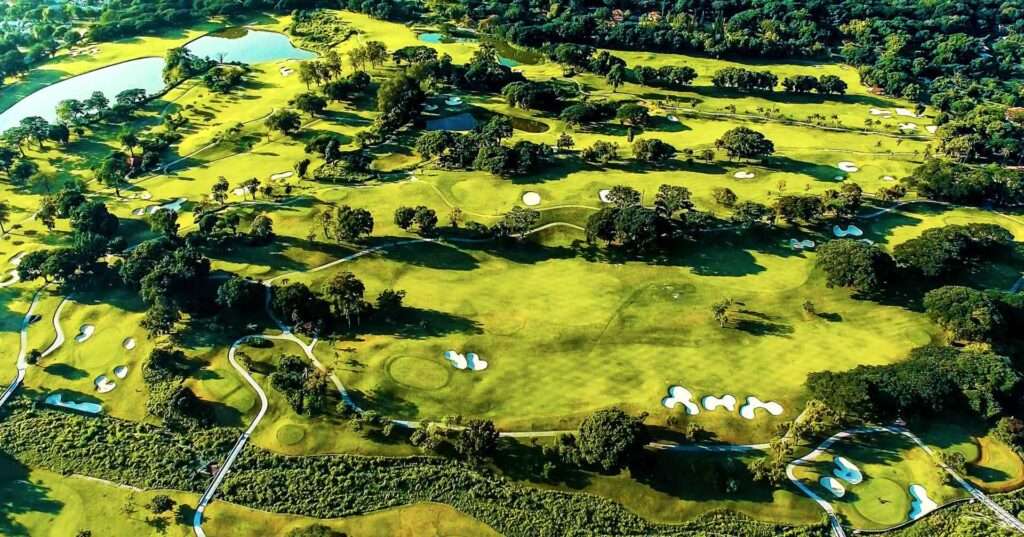 For golf enthusiasts, the Mimosa Golf Course & Country Club is a premier destination in Pampanga tourist spots. Designed by renowned golf course architect Robin Nelson, the club boasts two championship courses: the Acacia Course and the Lakes Course. These beautifully landscaped courses offer a challenging yet enjoyable experience for golfers of all skill levels. The country club also features amenities such as a clubhouse, restaurants, and a pro shop, ensuring a well-rounded golfing experience in a picturesque setting.
18. Museo Ning Angeles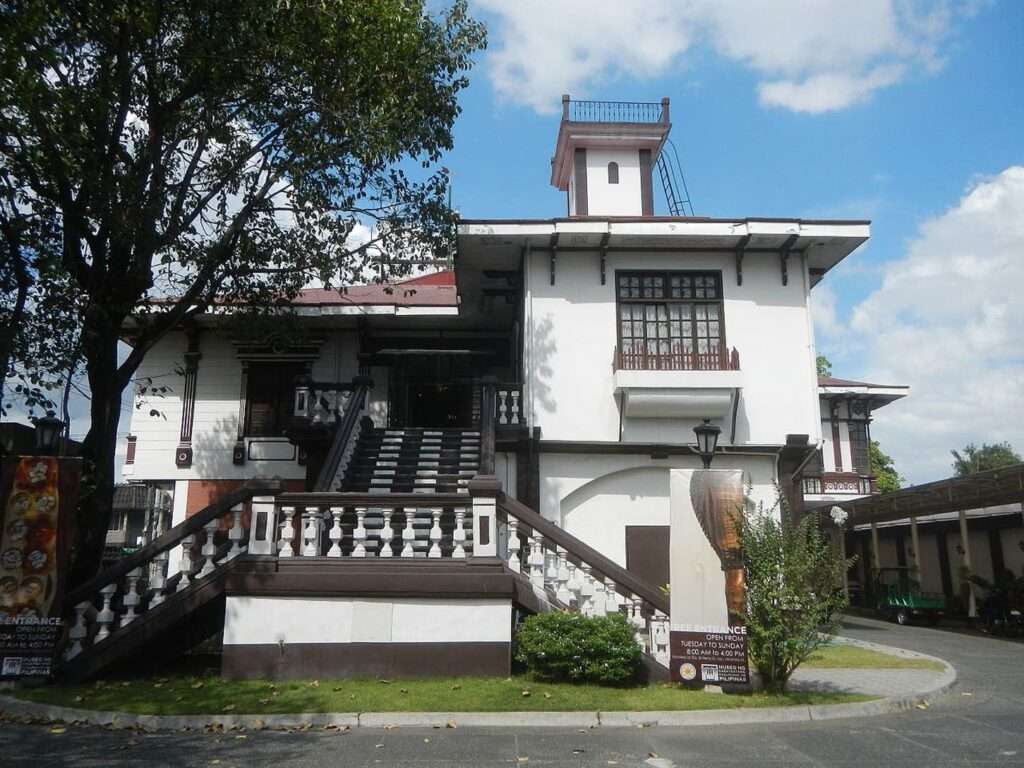 Museo Ning Angeles, located in Angeles City, is a cultural institution that showcases the history, heritage, and arts of the city and its surrounding region. The museum features exhibits on the city's colonial past, showcasing artifacts, photographs, and artwork that highlight the cultural significance of Angeles. Visitors can learn about the city's transformation from a small agricultural town to a bustling urban center. The museum also hosts temporary exhibitions and cultural events, providing a platform for local artists and promoting cultural appreciation. Museo Ning Angeles is a must-visit Pampanga tourist spot for history buffs and those interested in the rich heritage of the city.
19. Bale Dutung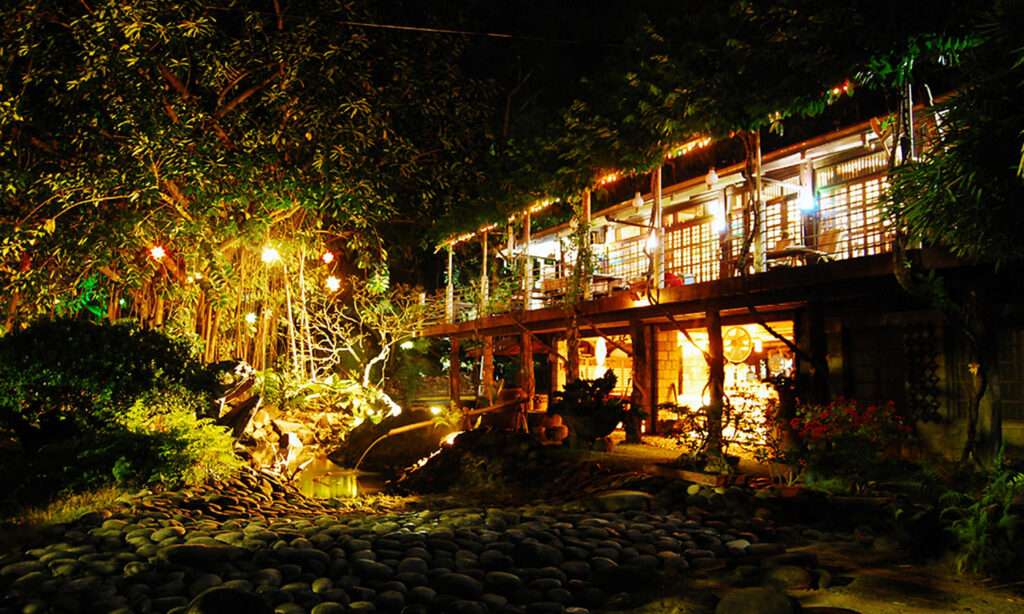 Bale Dutung is a renowned culinary destination in Pampanga, offering a unique and immersive dining experience. Translating to "House of Wood" in Kapampangan, Bale Dutung is the home of acclaimed chef Claude Tayag. The restaurant serves traditional Kapampangan cuisine, prepared with meticulous attention to detail and a modern twist. Guests can indulge in a multi-course meal, featuring iconic dishes such as Kare-Kare (oxtail stew), Sisig, and Betute (stuffed frog). The dining experience at Bale Dutung is not just about the food but also about the warm hospitality and storytelling that Chef Claude provides, sharing the history and cultural significance behind each dish. Definitely a must visit Pampanga tourist spot for food lovers!
20. Candaba Swamp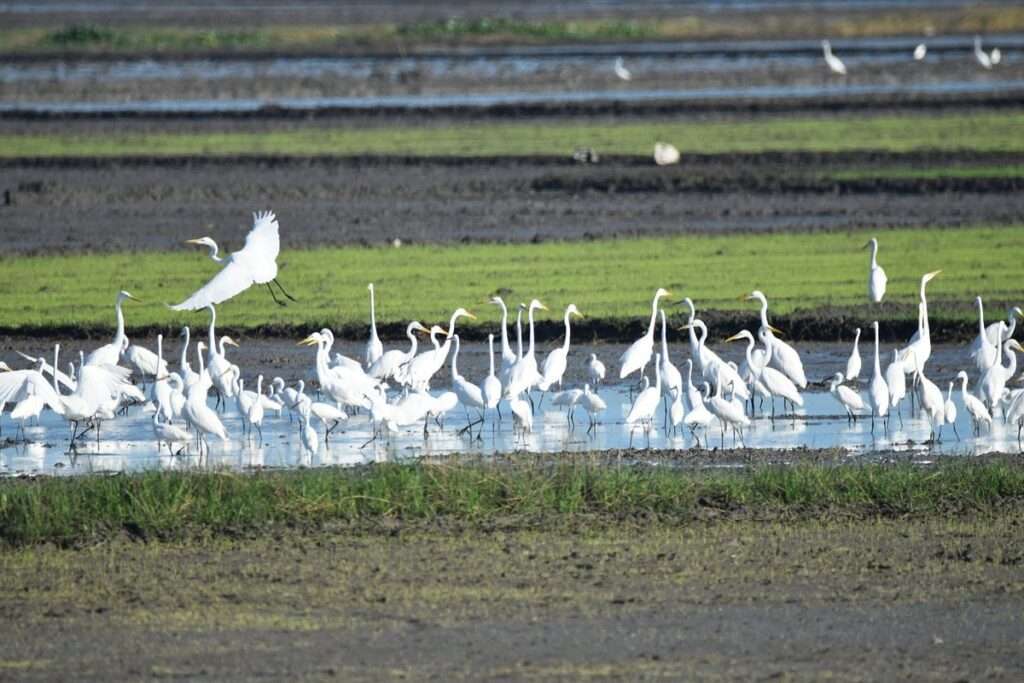 Candaba Swamp is a vast wetland located in the municipality of Candaba, Pampanga. It is an important ecological site, known for its diverse bird population. The swamp serves as a wintering ground for migratory birds, including various species of herons, egrets, and ducks. Birdwatchers and nature enthusiasts can explore the swamp through boat tours or bird-watching excursions, observing the fascinating avian life in their natural habitat. The area also supports a rich ecosystem of plants, fishes, and other wildlife, making it a haven for biodiversity. Candaba Swamp is a Pampanga tourist spot paradise for nature lovers and a must-visit destination for birdwatching enthusiasts.
21. San Fernando Train Station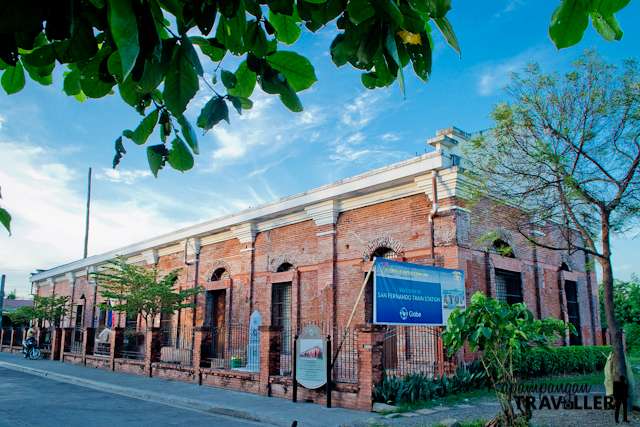 San Fernando Train Station, also known as the San Fernando Heritage District, is a historic railway station in the city of San Fernando, Pampanga. It was originally built in 1892 and served as a major transportation hub during the Spanish colonial period. The station features a beautiful Spanish colonial-style architecture, reflecting the city's rich heritage. Today, it serves as a heritage and cultural center, housing exhibits and galleries that showcase the history and development of the city and its railway system. The San Fernando Train Station is a testament to the city's past and an interesting Pampanga tourist spot for history buffs.
22. Pradera Verde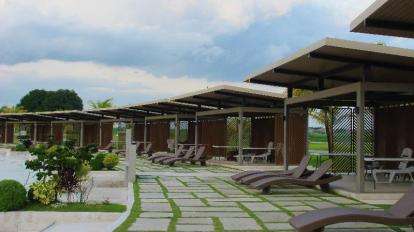 Pradera Verde is an expansive sports and leisure complex located in Lubao, Pampanga. It is a haven for sports enthusiasts and nature lovers alike. The complex features a championship golf course designed by Colin Montgomerie, providing a challenging and scenic setting for golfers. Other amenities include a wakeboard park, a shooting range, and an equestrian center where visitors can enjoy horseback riding. Pradera Verde also hosts various events, including sports competitions, music festivals, and exhibitions. Whether you're seeking an active day of sports or a serene retreat in nature, Pradera Verde – Pampanga tourist spot offers an array of options.
23. Dinosaurs Island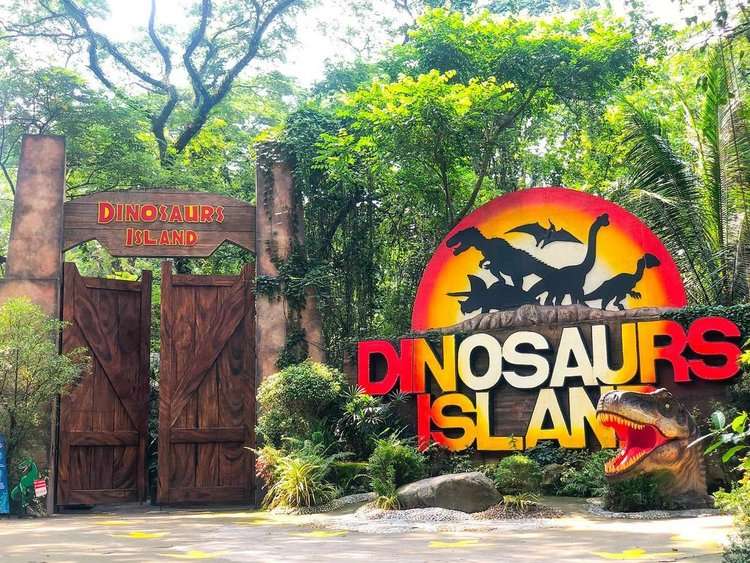 Dinosaurs Island is an exciting Pampanga tourist spot theme park located in Clark Freeport Zone, offering a unique adventure for dinosaur lovers of all ages. The park features life-sized animatronic dinosaurs that move and roar, providing a realistic experience. Visitors can explore the park through guided tours and educational exhibits, learning about the prehistoric era and the fascinating world of dinosaurs. The park also offers interactive activities such as fossil digging and a 7D theater experience. Dinosaurs Island is a thrilling and educational destination that will transport visitors back in time to the age of dinosaurs.
24. Sky Ranch Pampanga
Sky Ranch Pampanga is a popular amusement park located in the municipality of San Fernando, Pampanga. It offers a wide range of rides and attractions for visitors of all ages. From thrilling roller coasters and dizzying spinning rides to gentle carousels and train rides, there's something for everyone at Sky Ranch. The park also features a Ferris wheel, offering panoramic views of the surrounding area. Food stalls, games, and live entertainment complete the fun-filled atmosphere. Sky Ranch Pampanga tourist spot provides a day of excitement and enjoyment for families and friends looking for a memorable experience.
25. Arayat National Park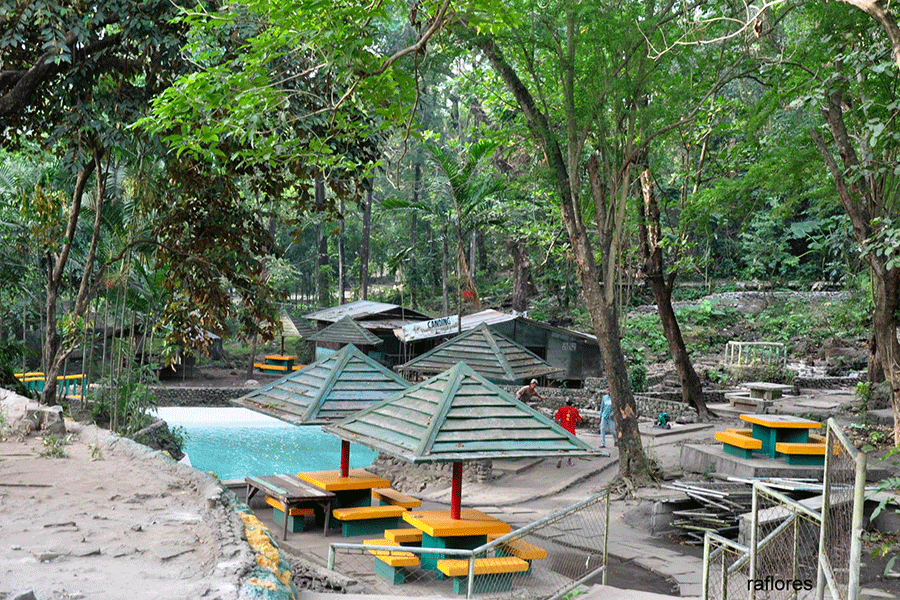 Arayat National Park, a Pampanga tourist spot is a protected area located in the municipality of Arayat, Pampanga. The park is dominated by Mount Arayat, a dormant volcano and a popular hiking destination. Hikers can choose from various trails that lead to the summit, each offering stunning views of the surrounding landscapes. The park is also home to a diverse range of flora and fauna, making it a haven for nature lovers and bird watchers. Visitors can immerse themselves in the tranquility of the park, enjoy a picnic, or explore the trails while admiring the natural beauty that Pampanga has to offer.
In conclusion, this province in the Philippines offers a plethora of captivating Pampanga tourist spots that cater to various interests and preferences. From the bustling Clark Freeport Zone, with its unique blend of business, leisure, and tourism opportunities, to the awe-inspiring natural wonders like Mount Pinatubo and Miyamit Falls, Pampanga has something for everyone.
Pampanga Tourist Spots – 2023