Minalungao National Park is a stunning natural attraction in the province of Nueva Ecija in the Philippines. It is known for its towering limestone rock formations, crystal-clear river, and lush forests. The park was declared a protected area in 1967 and has become a popular destination for tourists and locals.
In this blog I will guide you to this hidden paradise of Nueva Ecija, so Buckle up and enjoy the virtual travel!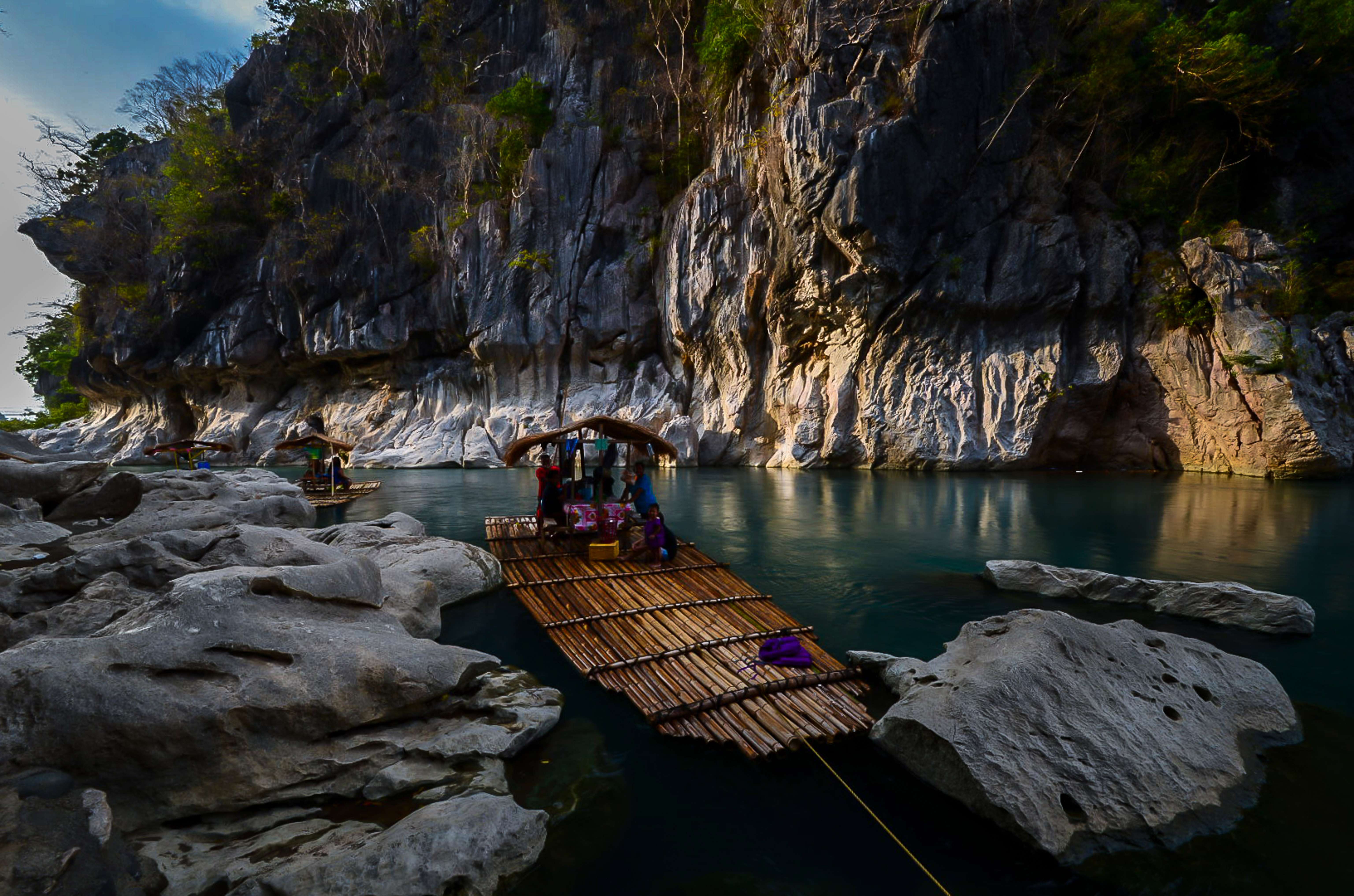 History of Minalungao National Park
Minalungao National Park carries a significant historical background within its awe-inspiring landscapes. The park was officially established as a national park in 1967 under Republic Act No. 5100. It was primarily created to preserve and protect its unique limestone formations, the Penaranda River, and the diverse flora and fauna that thrive within its boundaries.
The history of Minalungao National Park can be traced back to the early 1900s when it was still a pristine wilderness area. Only in the 1960s did the government recognize its ecological value and establish it as a protected area. Since then, efforts have been made to preserve its natural beauty and promote sustainable tourism.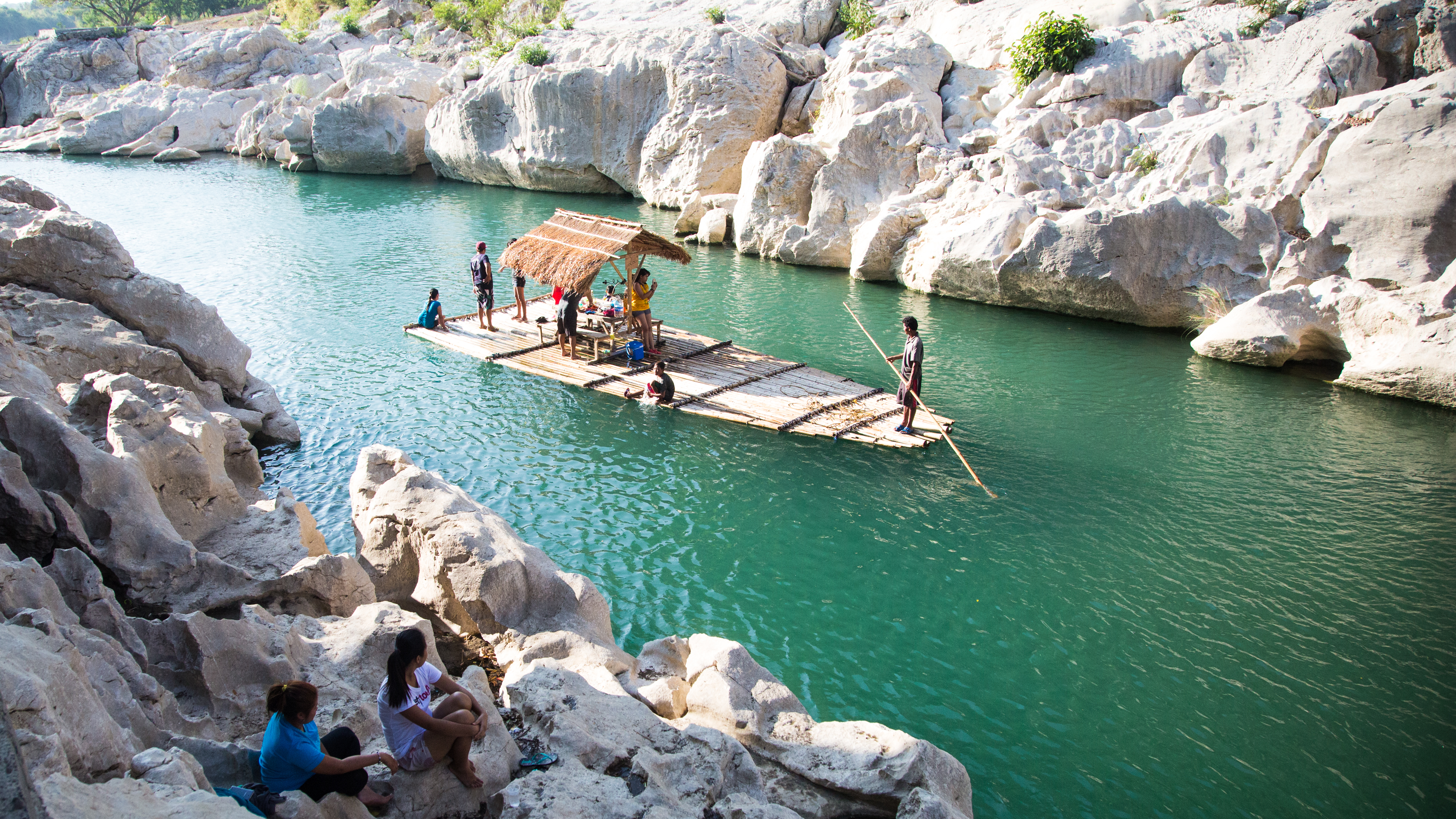 How To Get To Minalungao National Park
By Public Transportation: Take a bus bound for Gapan, Nueva Ecija, from Cubao or Kamias Bus Terminals. Inform the driver to drop you off at Gapan City Public Market. From there, ride a tricycle or jeepney to Papaya, General Tinio, where Minalungao National Park is located.
By Private Vehicle: Take the North Luzon Expressway (NLEX) and exit at San Simon. Continue driving along Gapan-Olongapo Road until you reach Gapan City. From Gapan, follow the road to Papaya, General Tinio, where the park is situated. Road signs along the way will guide you.
From Cabanatuan City: Ride a tricycle or jeepney to Papaya, General Tinio.
From Tarlac City: Take a bus or jeep to Gapan City and proceed to Papaya, General Tinio.
Note:
As of July 2023 the entrance fee costs 200 pesos plus 50 pesos for environmental fee.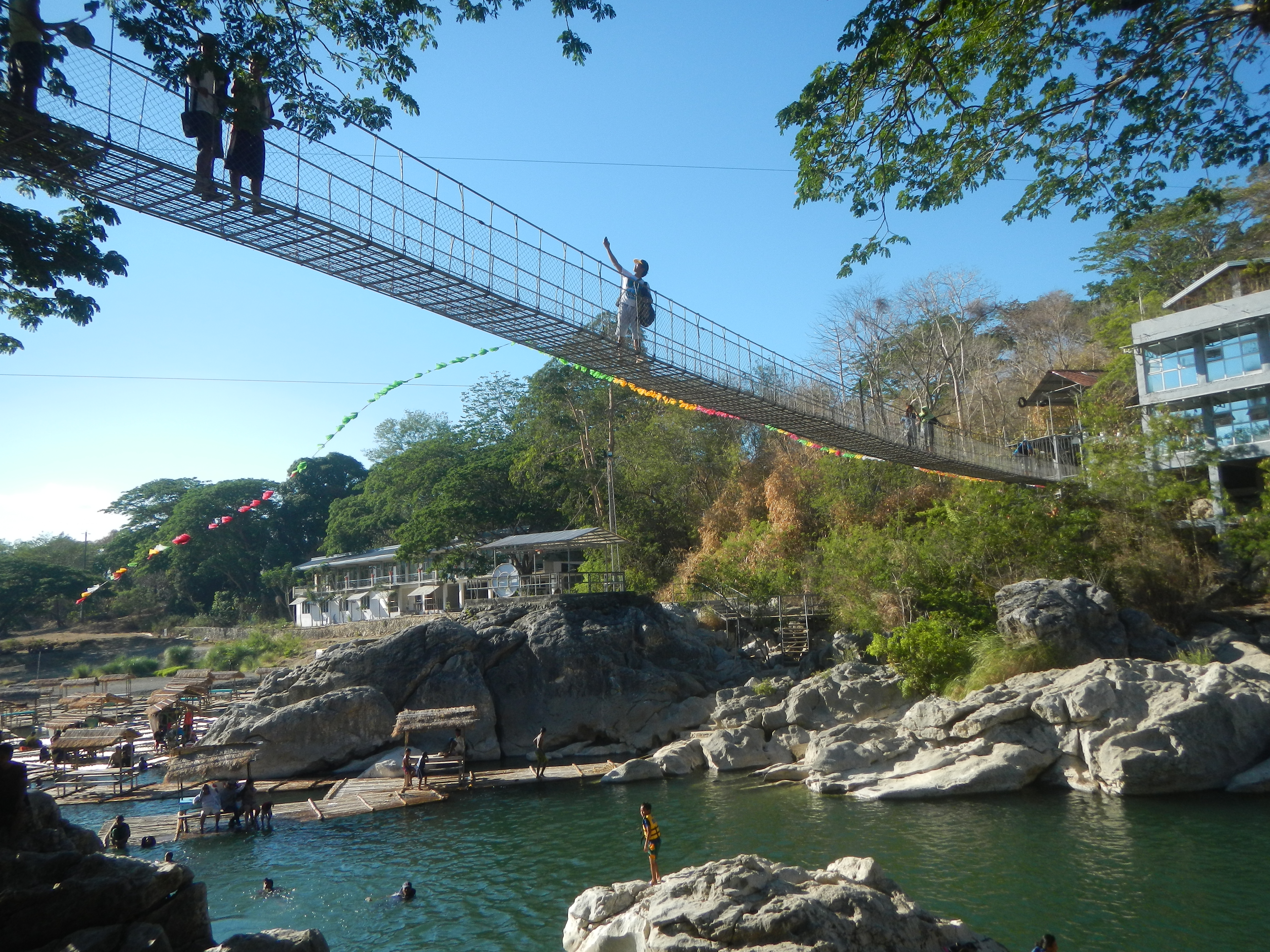 Activities You Can Do In Minalungao National Park
Minalungao National Park offers a diverse range of activities to make your visit an unforgettable experience:
Bamboo Rafting: Rent a bamboo raft and leisurely float along the Peñaranda River, marveling at the park's limestone formations as you glide through the crystal-clear waters.
Swimming and Cliff Jumping: Take a refreshing dip in the river's inviting pools, or for the more adventurous, try cliff jumping into the calm waters from designated spots.
Rock Climbing and Caving: Challenge yourself by scaling the park's limestone cliffs or exploring its captivating caves, such as the Madlum Cave, with the assistance of local guides.
Nature Walks and Hiking: Embark on scenic nature walks, discover hidden trails, and hike to viewpoints that offer breathtaking vistas of the park's landscapes and the surrounding Sierra Madre Mountains.
Ziplining: The zipline course takes you high above the river and through the trees, giving you a unique perspective of the park. It was a bit nerve-wracking at first, but once I got going, it was an absolute thrill. I highly recommend it to anyone visiting the park. Just make sure to wear comfortable clothes and closed-toe shoes!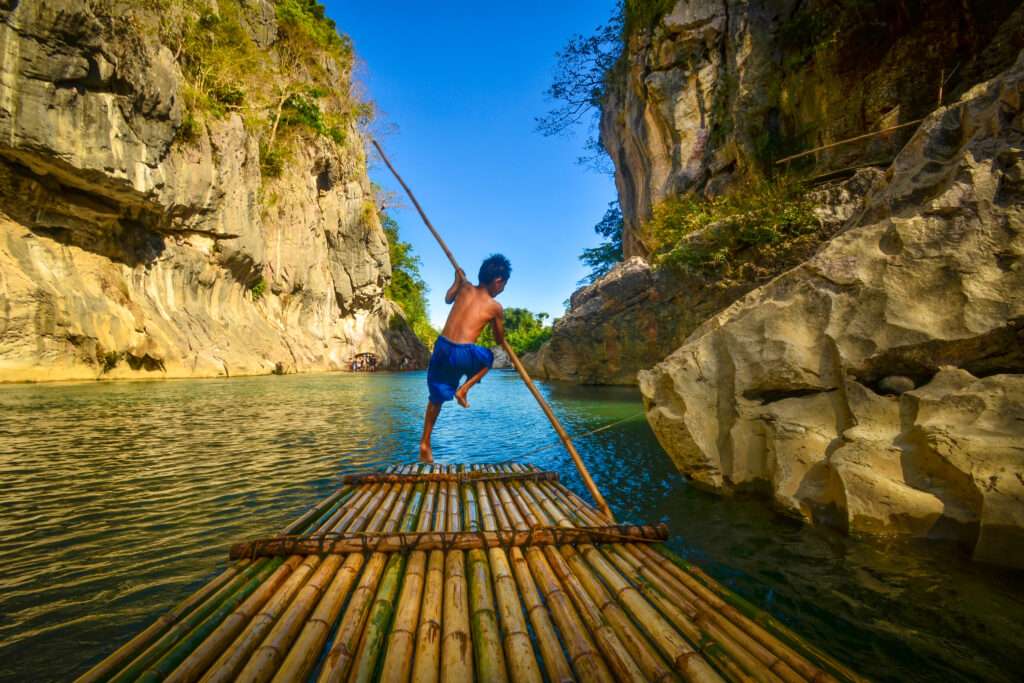 THINGS TO BRING
To ensure a comfortable and enjoyable experience at Minalungao National Park, here are some essential items to bring:
Comfortable Clothing and Swimwear: Opt for lightweight and breathable clothing suitable for outdoor activities, and remember your swimwear if you plan to dip in the river.
Water and Snacks: Stay hydrated by bringing an ample water supply, and pack some energizing snacks to keep you fueled throughout your visit.
Sun Protection: Protect yourself from the sun's rays by wearing sunscreen with a high SPF, a hat, and sunglasses.
Insect Repellent: Keep pesky insects at bay with a reliable insect repellent to make your exploration more comfortable.
Sturdy Footwear: Wear closed-toe shoes or sandals with good traction suitable for walking on uneven terrain and hiking trails.
Extra Clothes and Towels: Pack a change of clothes and towels for after your activities in the water.
Waterproof or Dry Bag: Keep your belongings safe and dry by storing them in a waterproof or dry bag.
Camera or Smartphone: Capture the stunning scenery and memories of your visit.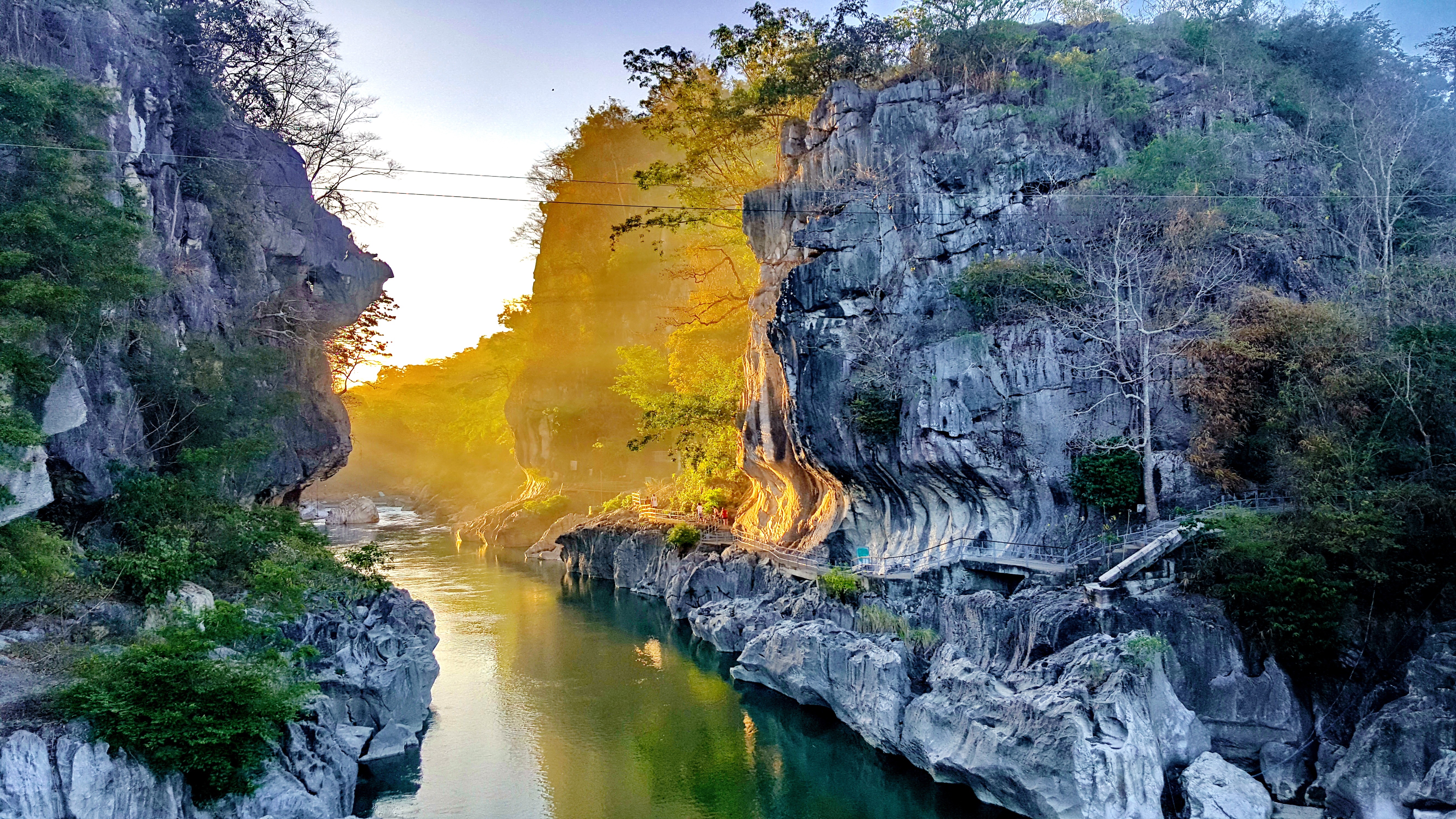 In conclusion, Minalungao National Park in General Tinio, Nueva Ecija, offers an immersive journey into nature's wonders. By delving into its history, planning your travel, participating in a range of exciting activities, and ensuring you have the essential items, you can fully embrace the magic of this hidden gem. Whether you're captivated by its limestone formations, seek thrilling adventures, or wish to soak in the tranquility of its landscapes, Minalungao National Park promises an unforgettable experience. Pack your bags, prepare for an adventure, and allow yourself to be captivated by the natural beauty that awaits at Minalungao National Park.