Tucked away in the heart of Northern Luzon, Abra tourist spots are definitely hidden yet a captivating destination waiting to be discovered by adventurous travelers. Often overshadowed by more well-known tourist spots in the Philippines, Abra boasts a treasure trove of natural beauty and cultural heritage.
In this article, we'll take you on a journey through some of Abra tourist spots' hidden places.
1. Kaparkan Falls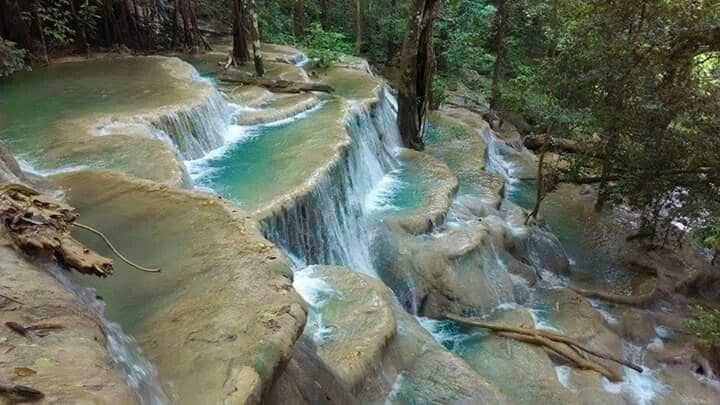 Kaparkan Falls is often referred to as the "Little Batad" because of its rice terraces-like appearance. These cascading terraces are a result of volcanic activity and centuries of erosion. The trek to reach Kaparkan Falls takes you through dense forests, adding an element of adventure to your journey. As you approach the falls, you'll be greeted by the cool mist emanating from the falling waters, creating a refreshing and enchanting atmosphere.
2. Apao Rolling Hills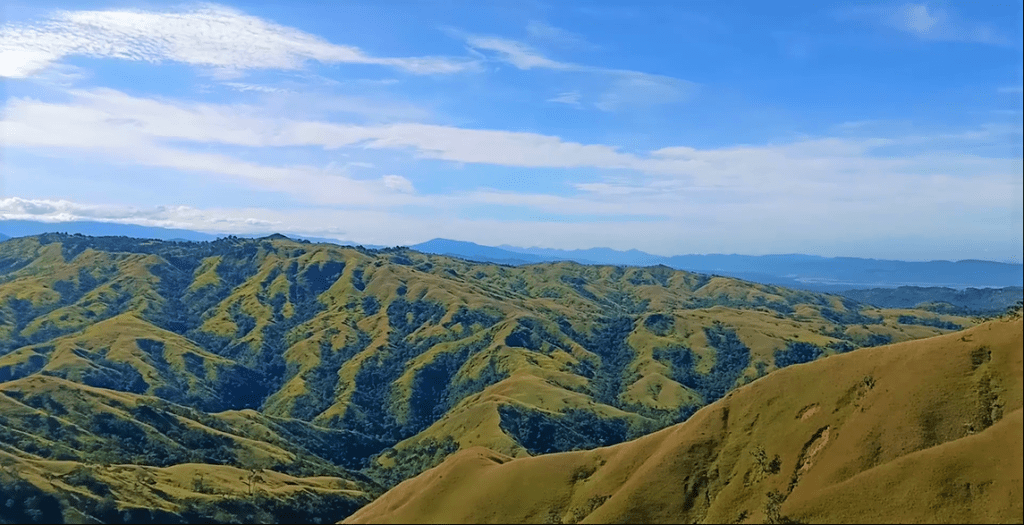 Apao Rolling Hills, situated in Tineg, Abra, offers a breathtaking view of Abra's vast and undulating landscape. The best time to visit this Abra tourist spots is during sunrise or sunset when the hills are bathed in warm, golden hues. It's a popular spot for photography enthusiasts and nature lovers, and you can hike to the top of the hills for a panoramic view that extends as far as the eye can see.
3. Lusuac Springs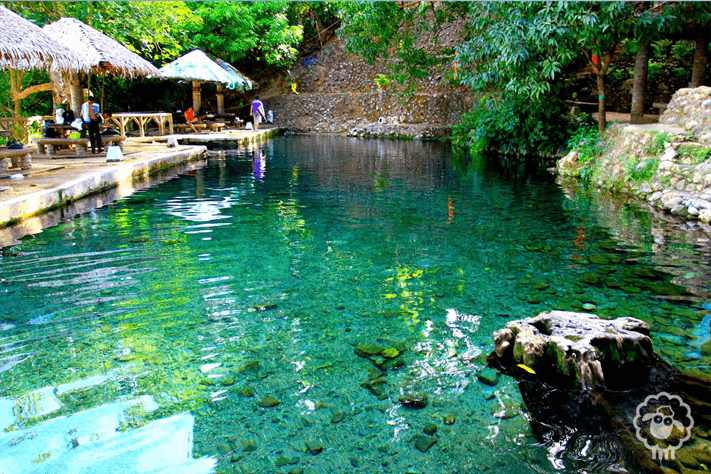 Lusuac Springs, situated in Lagangilang, is a pristine natural spring renowned for its clear, cold waters. The area around the spring is lush with native vegetation, providing an ideal spot for picnics and relaxation. Locals and visitors often come here to take a refreshing dip, and the tranquility of the place makes it perfect for unwinding. If you want to unwind and refresh, visit this one of a kind Abra tourist spots.
4. Kili Falls and Hot Springs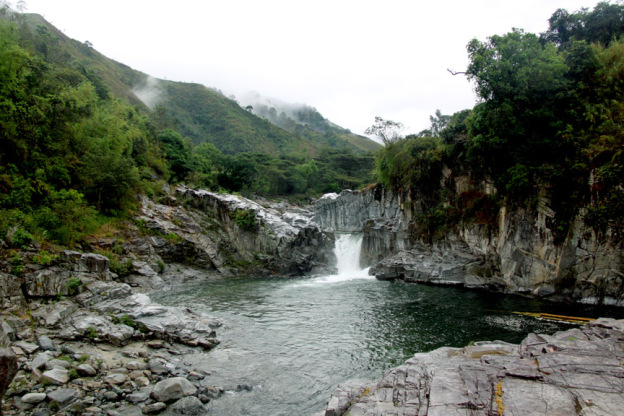 Kili Falls in Tubo, Abra is a hidden gem in the province. The waterfall is a picturesque spot with a serene pool at the base, ideal for swimming and enjoying the cool waters. Nearby, the Kili Hot Springs offer a contrasting experience with warm, mineral-rich water that soothes the body and soul. It's the perfect Abra tourist spots for relaxation and rejuvenation.
5. Sapilang Falls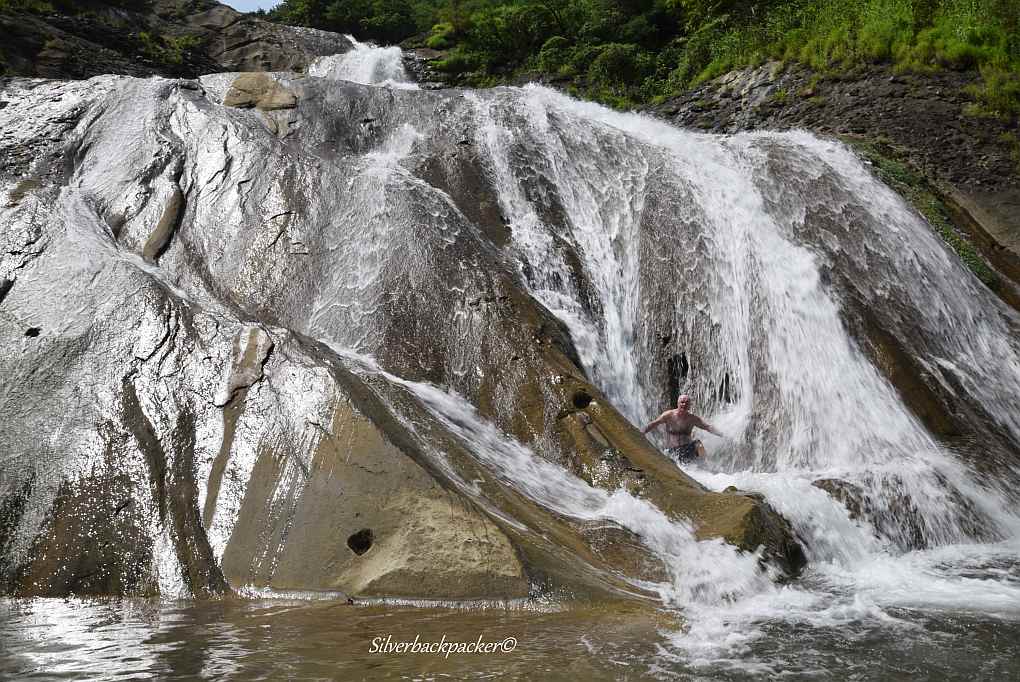 Sapilang Falls in Sagap is not just a beautiful waterfall but also an adventure waiting to happen. The trek to reach the falls takes you through wooden bridges, lush forests, and scenic trails. As you approach Sapilang Falls, the roar of the water becomes increasingly audible, building anticipation for the awe-inspiring sight of the falls plummeting into a serene pool.
6. Piwek Rock Formation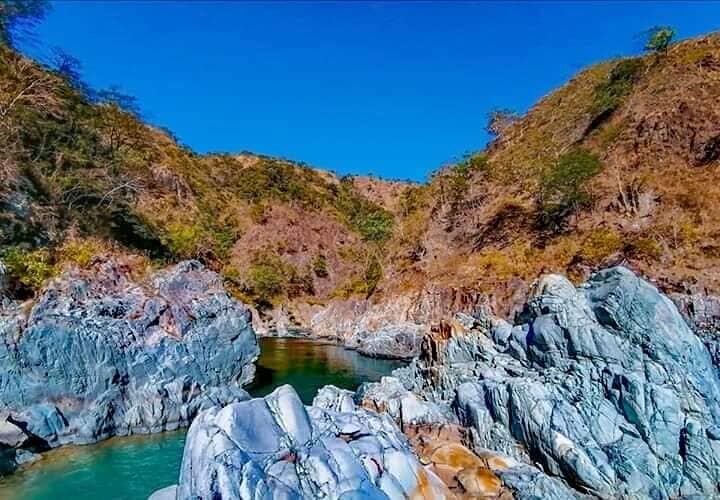 Located in Alaoa, Tineg, the Piwek Rock Formation is a geological marvel that appears as if it has been intricately carved by nature. The jagged rocks and unique formations create a striking landscape. Exploring this site is like stepping into a prehistoric world, and it's a photographer's paradise, offering a wealth of creative opportunities.
7. Tagpao Falls – Abra Tourist Spots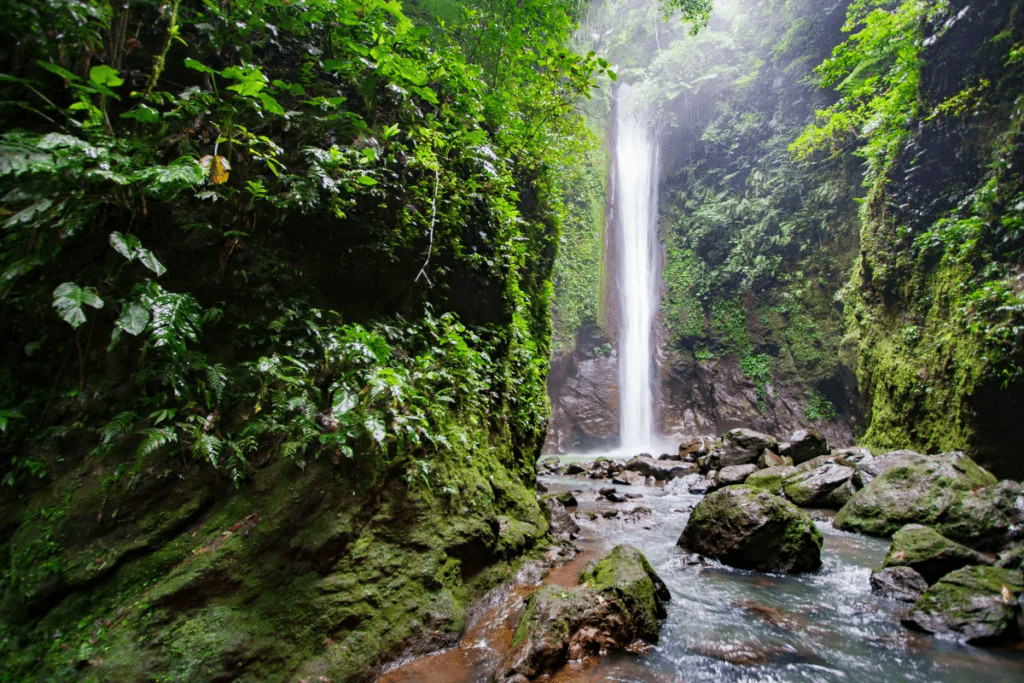 Tagpao Falls in Tineg is a secluded waterfall that rewards the adventurous traveler. The journey to reach this hidden gem involves hiking through pristine wilderness and crossing rugged terrain. Once you arrive, the majestic waterfall surrounded by untouched nature is a true testament to the beauty of Abra's natural landscapes.
8. Tangadan Tunnel – Abra Tourist Spots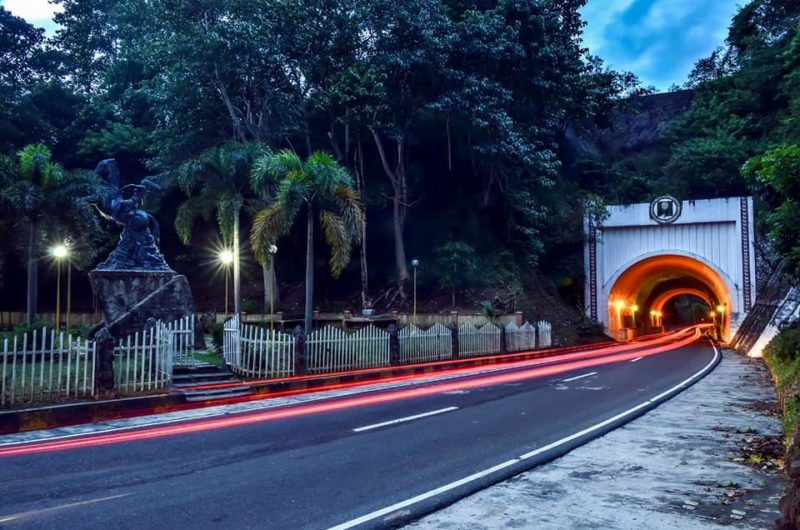 Tangadan Tunnel is a historical landmark, originally built as part of the Abra-Ilocos Sur road. Its construction is a testament to Abra's commitment to infrastructure development. The tunnel's entrance, with its unique architecture, beckons visitors to explore its intriguing interior, where the echoes of the past still resonate.
9. Gabriela Silang Monument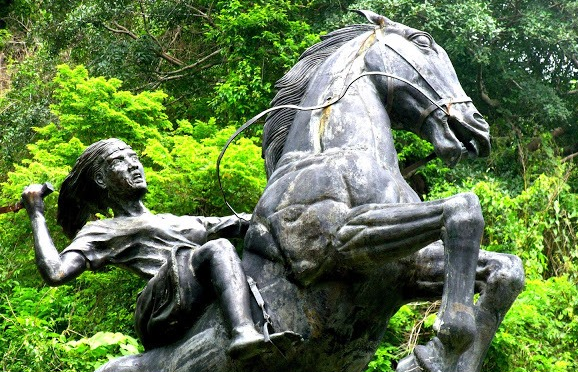 The Gabriela Silang Monument in Bangued commemorates the life and legacy of the Filipina revolutionary leader Gabriela Silang. The monument stands tall, a bronze representation of her courage and defiance against colonial rule. It's a place where history and symbolism come together, offering visitors a chance to pay their respects to a remarkable figure in Philippine history.
10. Don Mariano Marcos Bridge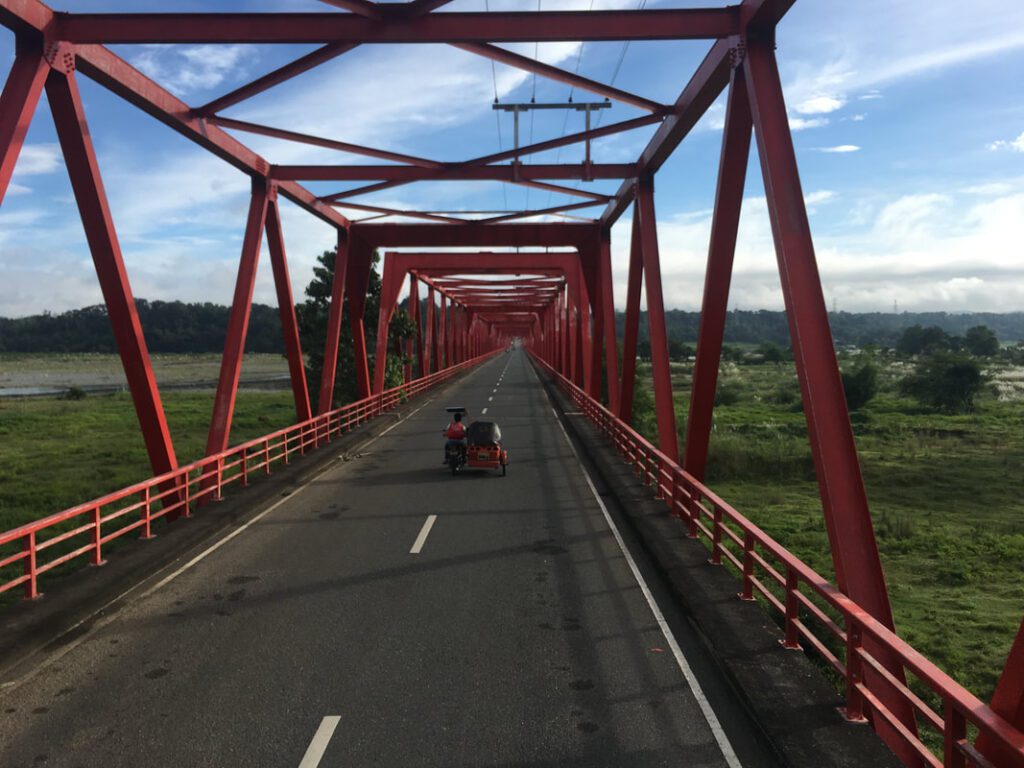 The Don Mariano Marcos Bridge, often called "Banaoang Bridge," is a modern marvel of engineering that spans the Abra River. The cable-stayed design of the bridge adds a touch of architectural elegance to the provincial landscape. Visitors can take leisurely strolls across the bridge to enjoy the picturesque surroundings and the serene flow of the Abra River below.
11. Abualan Cave – Abra Tourist Spots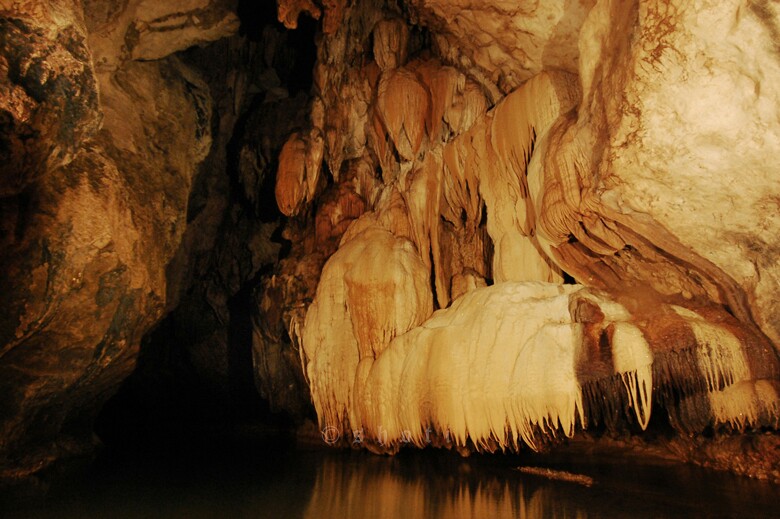 Abualan Cave, situated in Peñarrubia, is a hidden gem for spelunking enthusiasts. The cave system is adorned with stunning stalactites and stalagmites that have formed over centuries. Exploring its chambers reveals an underground world filled with breathtaking geological formations, making it a thrilling destination for adventure seekers.
12. Abra Provincial Capitol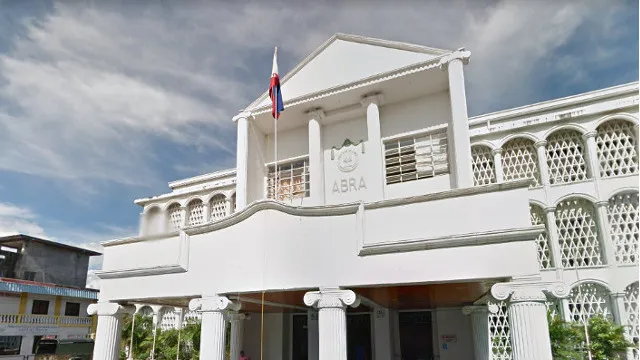 The Abra Provincial Capitol in Bangued is a neoclassical masterpiece, featuring intricate details and elegant architecture. The building's grandeur and historical significance make it a prominent landmark in the province. It's a venue for cultural events and an excellent spot for taking in the architectural heritage of Abra.
13. Calaba Bridge – Abra Tourist Spots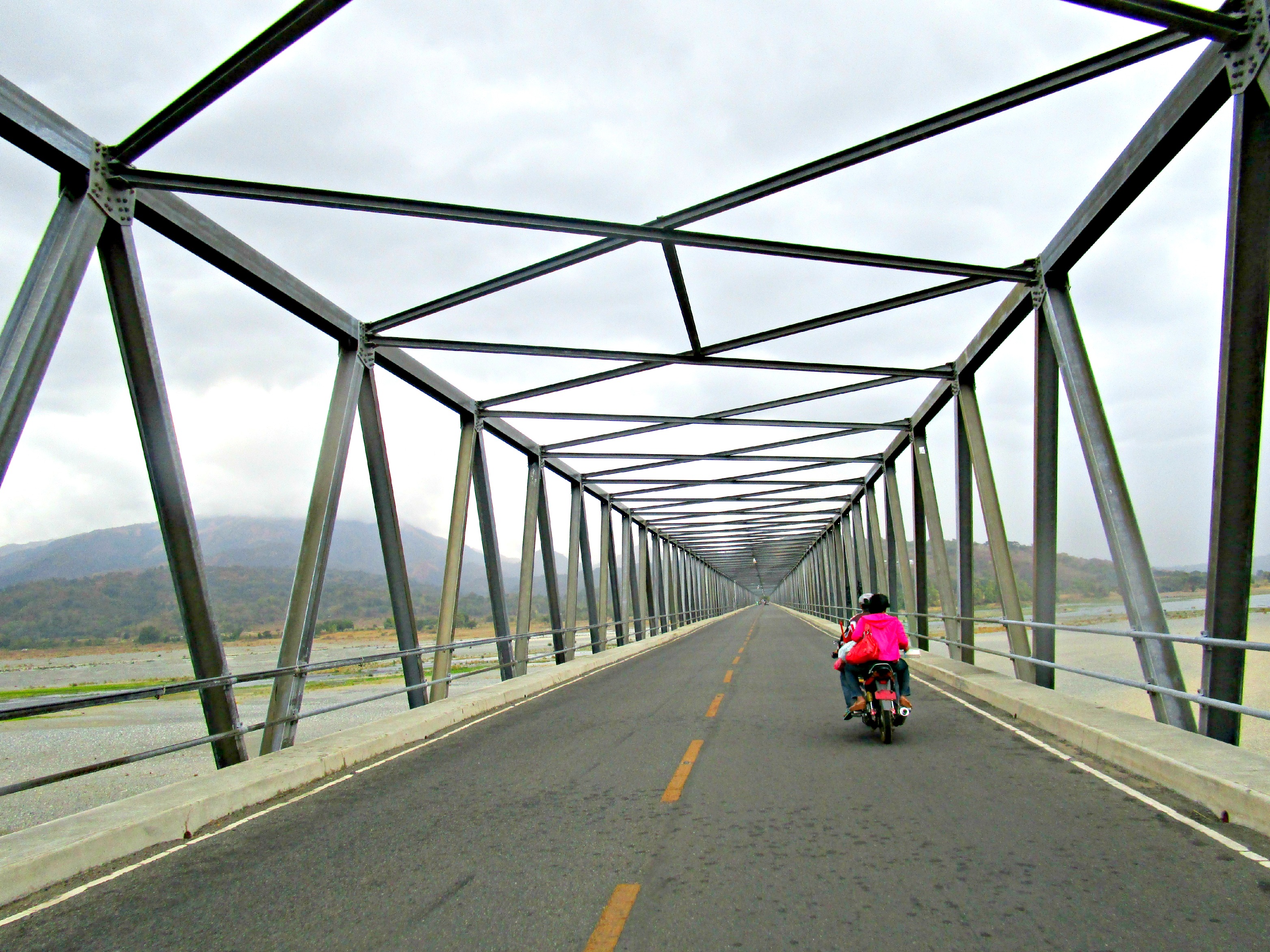 Calaba Bridge in Pidigan is a remarkable structure that spans the Abra River. As you cross this bridge, you can appreciate the natural beauty of the surrounding landscapes, with the river gently flowing below. It's a peaceful and scenic spot for travelers to enjoy the serene countryside.
14. Limbo Lake – Abra Tourist Spots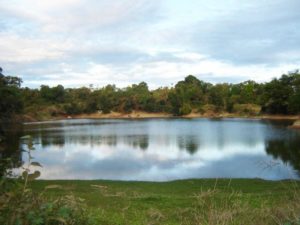 Limbo Lake in Villaviciosa is a tranquil highland lake surrounded by towering mountains. The crystal-clear waters mirror the surrounding landscape, creating a mesmerizing scene. Visitors can rent boats to explore the lake or simply relax on the banks, taking in the beauty of nature.
15. Talinawen Spring – Abra Tourist Spots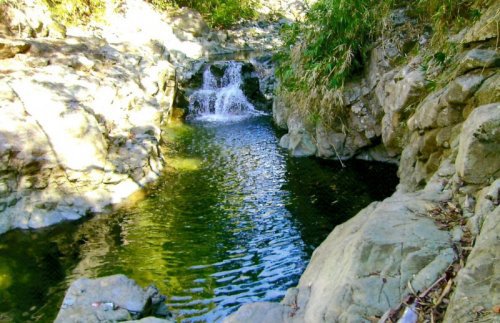 Talinawen Spring, located in Pidigan, is a refreshing natural spring, perfect for cooling off on a hot day. The clear, cold waters beckon swimmers and the tranquil setting invites visitors to unwind and soak in the natural beauty of Abra's countryside. The spring is a local favorite for picnics and family outings.
Abra is a province that offers a unique blend of natural beauty, cultural heritage, and adventure. From the enchanting waterfalls like Kaparkan and Sapilang Falls to the historic landmarks like the Gabriela Silang Monument and Don Mariano Marcos Bridge, there's something for every type of traveler. When you visit Abra, you'll discover a side of the Philippines that's rich in both natural wonders and cultural history.
So, pack your bags, embark on a journey to every Abra tourist spots, and explore these hidden gems for an unforgettable experience in the heart of Northern Luzon.