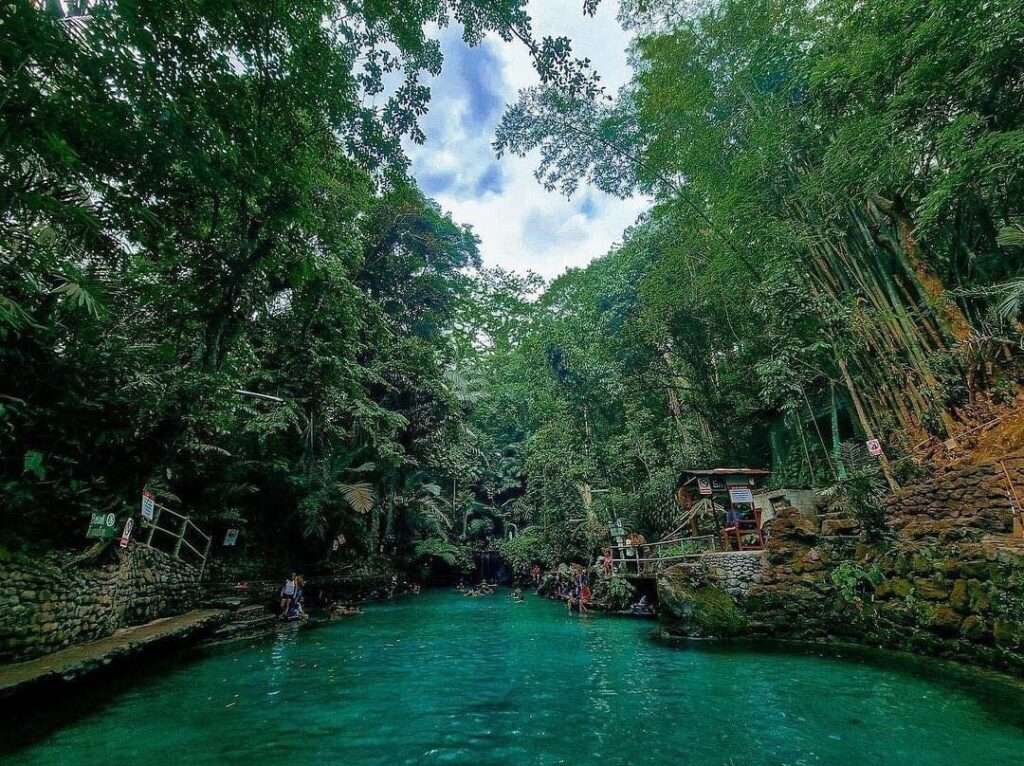 Nestled in the heart of San Pablo, Laguna, Bato Springs is a hidden gem that offers a refreshing retreat for those seeking solace in nature's embrace. With its natural pool, lush greenery, and tranquil ambiance, this picturesque destination has become a favorite among locals and tourists alike.
Let's explore the various features and amenities that make Bato Springs a must-visit destination
How to Get to Bato Springs
Bato Springs is located in Barangay San Cristobal. You can ask locals for directions, or you can use GPS navigation to guide you directly to the destination. If you're from Metro Manila, take a bus bound for Lucena or Lucban in the Grand Terminal in Cubao or Buendia. Inform the conductor or driver that you'll be alighting at San Pablo City. Once you arrive at San Pablo City, take a tricycle or jeepney bound for Barangay San Cristobal, where Bato Springs is located. Tricycle fares are usually around 30 to 50 pesos per person, depending on the distance.
Entrance Fees
This place welcomes visitors of all ages, offering a range of facilities and services to cater to their diverse needs. For a day tour, adults and children over three years old can enter for a nominal fee of 200 pesos. For those planning an overnight stay, the entrance fee is 300 pesos. This reasonable pricing ensures that families and groups can enjoy the wonders of Bato Springs without breaking the bank.
Day Tour – 200 Php
Overnight – 300 Php
Accommodations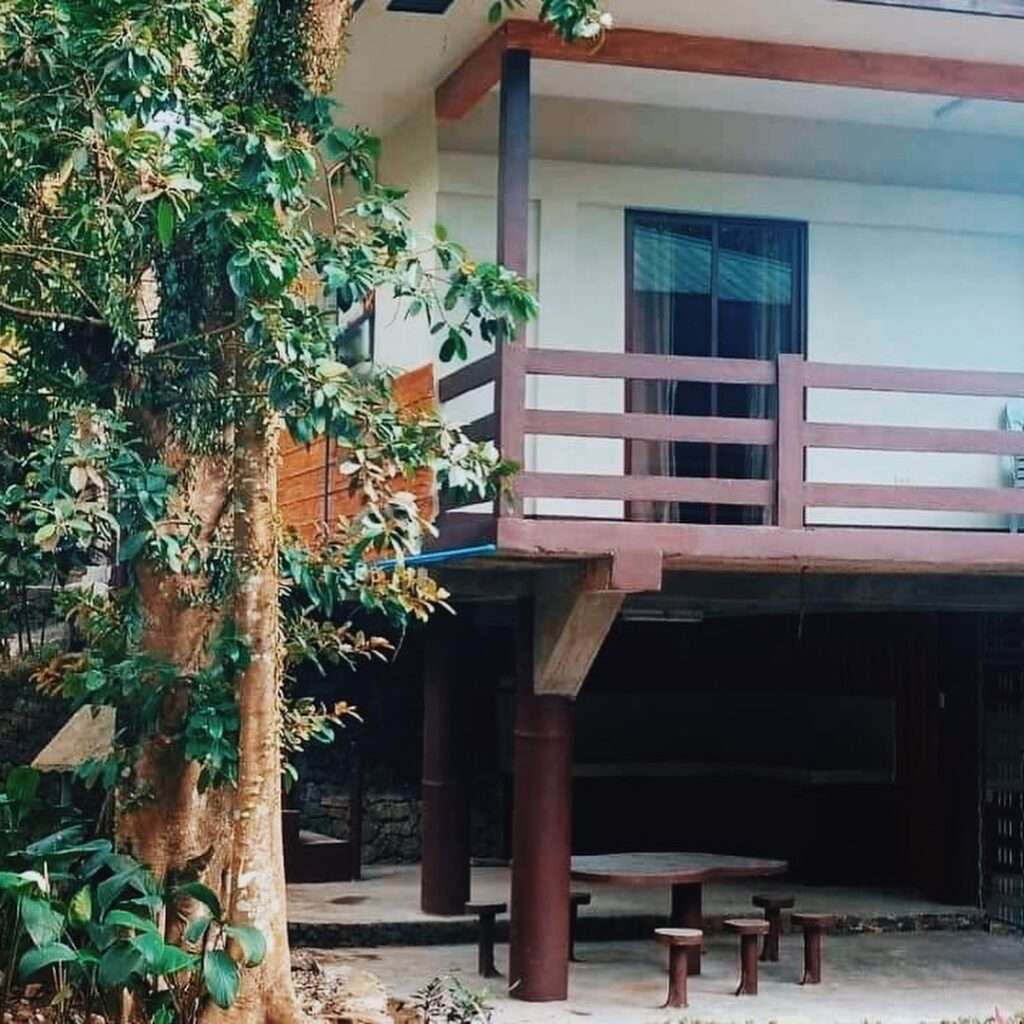 When it comes to accommodations, Bato Springs offers an array of options to suit different preferences. If you're planning a day trip and want a cozy spot to relax, you can rent one of their picnic huts. These huts can comfortably accommodate eight people and range from 500 to 600 pesos. For larger groups of up to 12 individuals, there are spacious huts available for 800 to 1000 pesos. These huts provide a shaded sanctuary where you can unwind, enjoy a picnic, or simply bask in the natural beauty surrounding you.
Alternatively, if you prefer a more private and comfortable experience, It also offers fan rooms and air-conditioned rooms for overnight stays. These rooms provide a cozy haven where you can rest and recharge after a day of exploration. The rates for these rooms are reasonable, allowing you to enjoy a peaceful night's sleep without breaking the bank.
Tent Rentals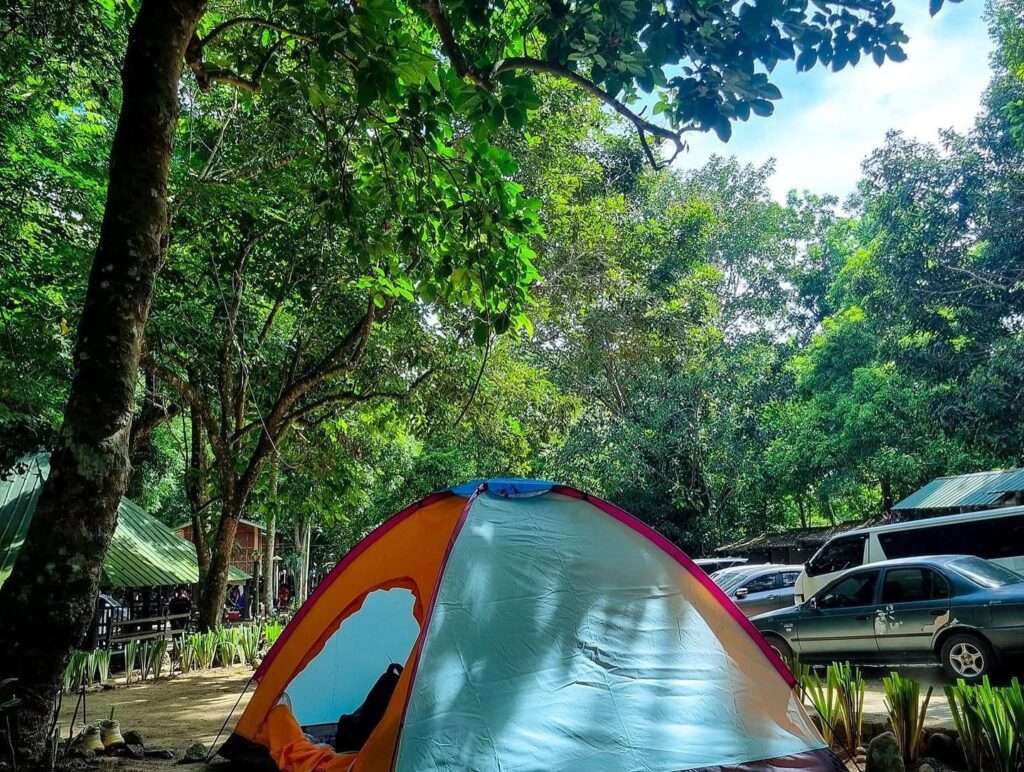 For those seeking a unique experience, Bato Springs offers tent rentals as an alternative to traditional rooms or huts. This option allows you to fully immerse yourself in nature, spending the night under the starlit sky. Renting a tent can be an exciting adventure, particularly for those who enjoy camping and want to be even closer to nature.
Pet-Friendly
Bato Springs understands that pets are part of the family, and that's why they welcome your furry friends to join you on your getaway. Whether you're taking a day trip or planning an overnight stay, you can bring your pets along and create unforgettable memories together.
The Natural Pool and Surrounding Environment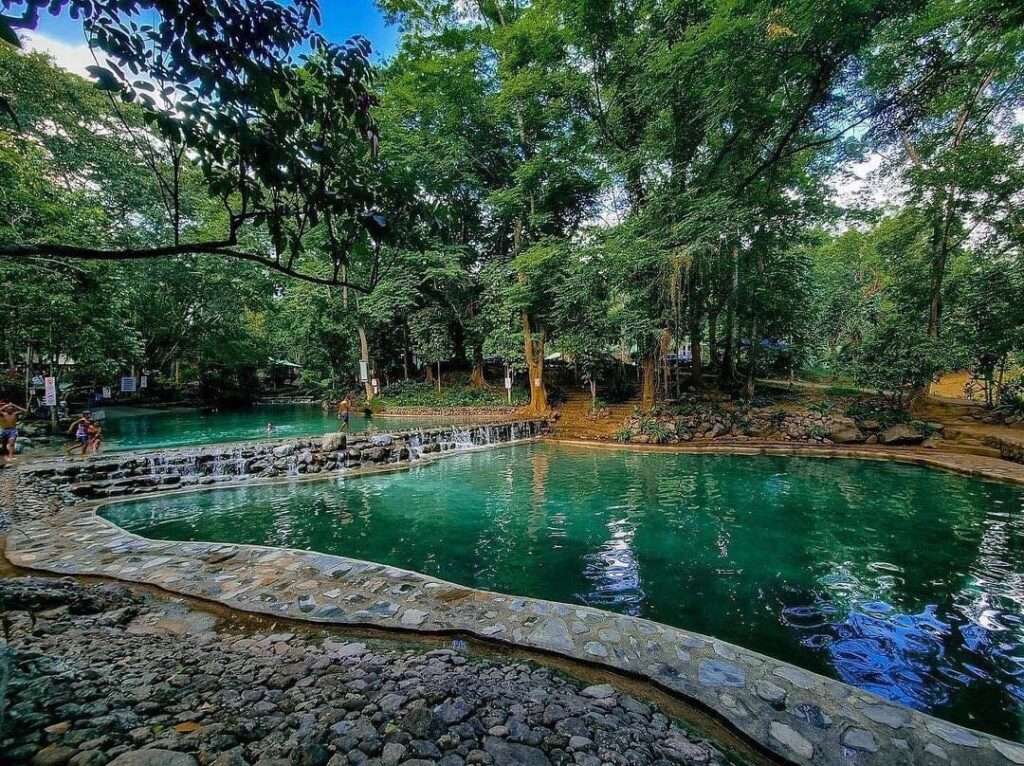 One of its main highlights is its natural pool, which is fed by the springs in the area. This all-natural pool offers a refreshing oasis where visitors can take a dip and cool off from the tropical heat. The clear and invigorating water provides a rejuvenating experience, allowing guests to unwind and connect with nature.
As you explore the premises of Bato Springs, you'll be surrounded by the beauty of nature. Tall trees and verdant foliage envelop the area, creating a serene and tranquil atmosphere. The lush greenery offers shade and a soothing environment, making it the perfect place for a leisurely stroll or a quiet picnic.
TAKE NOTE:
While Bato Springs is an ideal place to escape the hustle and bustle of everyday life, it's worth noting that the area has limited network coverage. This lack of signal can be seen as a blessing, providing an opportunity to disconnect from technology and fully immerse oneself in the peaceful surroundings. It's the perfect chance to bond with loved ones, engage in meaningful conversations, and truly appreciate the wonders of nature without constant digital distractions.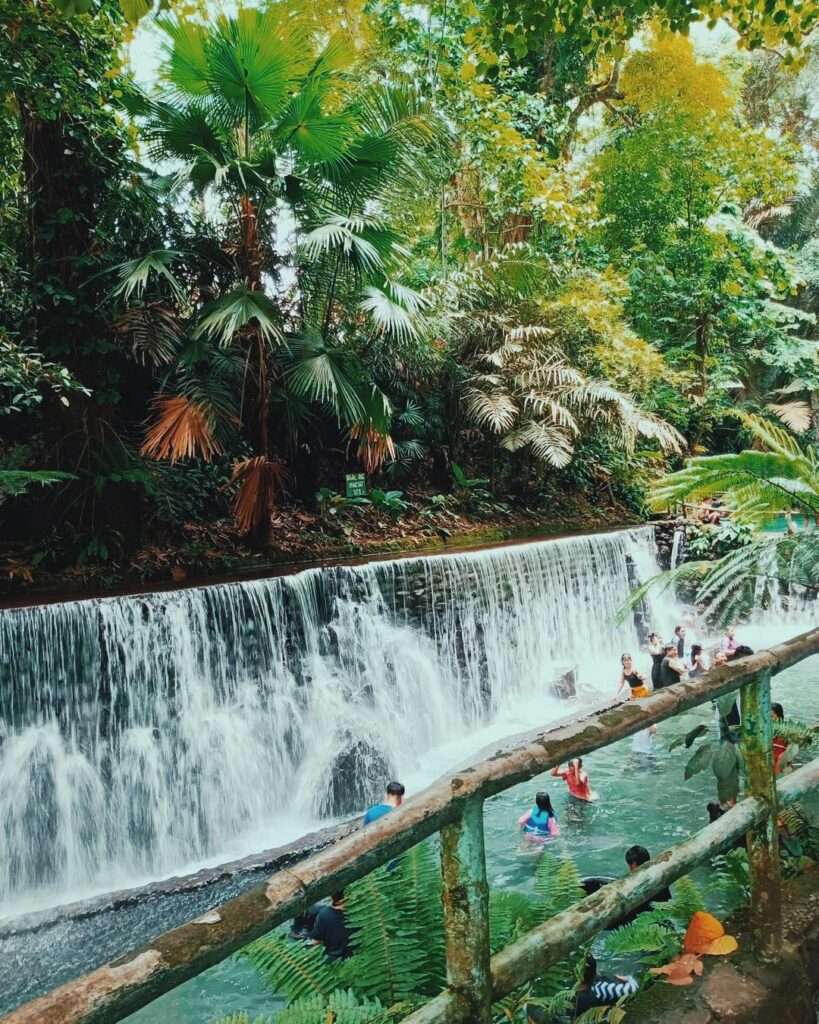 In conclusion, Bato Springs in San Pablo, Laguna is a destination that promises to rejuvenate your mind, body, and soul. With its affordable entrance fees, range of accommodations, pet-friendly policy, and natural pool, it offers a unique experience that allows visitors to reconnect with nature in a serene setting. Whether you choose to rent a hut, stay in a room, or camp under the stars, This place will leave you with unforgettable memories of tranquility and natural beauty.